Success : What Is In Your Mind?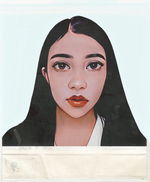 If I'm having a bad day or I want to cry yet my tears won't come out, then aside from prayer I go in watching videos in YouTube which can help me to feel relieved. Recently, I've watched a motivational video which focuses on success and self motivation.
I have observed that motivational speeches is so common these days, even we ourselves can make a motivational speech, even in reality we are not motivated. In short, we have the words but don't have the action, we can make a reflection but unconsciously not taking any actions.
________________________
Struggles in life is very common, and how we end up with that situation depends on how we react; how we think and take some actions. The one that got my attention more in that video is when a speaker said to a young one, "It's okay to be who you are". If we heard this line, we may first think that it is a word of relief. However, if we analyzed it deeper, we can say that it limit a child's dream. It's okay to be contented, but if you know to yourself that you can do more and be more, then better for you to do it. The secret of success doesn't depend on the opportunities that coming to you, but on how you think and act. Not everyone are lucky; if some don't need to do effort in order to get what they want, then it's different from most of us, sometimes we already do our best but still useless. There are no opportunities coming to us, does we should say, "It's okay?" What we need to do is to look for opportunities, grab all of those that we can take, if opportunities doesn't come, then let's do our duty to search for it.
I always heard this line to oldies, "Yeah, we are poor because this is what God gave to us". Like really? I don't know if you have same opinion as me, but I'm really against in this belief. Everyone of us started with nothing, every succesful people started from being weak until they became great. Not everyone of us were born with a silver spoon in one`s mouth, yes there are some but it's the hardwork of their parents which was passed to them. But still, there own success based on how they act as the grow and be matured.
For me, the very basic yet major ingredient of success, in your self-motivation. Because no matter how lucky you are, talented, and have those opportunities if you're not motivated then still useless. Especially when you ask motivation from other people, like you're depending the power of your success based on what people tell to you.
What you need to do is to leave the people who pull you down, they are like sticky bond who will hold you to stop climbing the summit of your success. You don't need anyone for your success, except God and yourself. Try to ignore negativity; be blind with wrong doings, be deaf with bad words, and shield yourself from toxic people. By doing these, you already reach the success of improving yourself, then others will follow.
Remember that you can choose your own path, be the person whom what the real meaning of success for you. Also, don't limit the power of prayer and hardwork, much important, don't limit yourself because you can do more and be more. As of now, if you're still reaching for success like me, keep on believing and soon we can reach it.
________________________
Flexing my sponsors, people who guide and support me throughout my journey here. You guys can check them too:)
---
Images were edited using Canva/PicsArt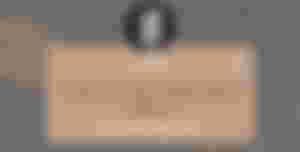 -Ling