Fake Excuses Be Like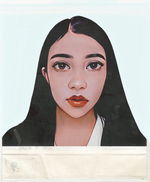 Before anything else I want to greet everyone a happy Tuesday, how was the end of your Holy Week so far? I suppose to share important things about Holy Week yet I'm too busy, the reason I always ended with ramdom topics. But then hopefully soon, I can share knowledgable articles :)
---
I was roaming around here, reading some articles then I came up to @MoonTrader 's , article. Reading those what he shared reminds me of my childhood, like those childhood days was really fun yet we are unconsciously knowing that it is.
One that makes me laugh in his article is when he said that he used to put sliva in his eyes just to act that he came from sleeping. My parents don't force us to sleep during noon, so it's up to me what I want to do. But then, I just realized that I made a lot of excuses during that time especially when it's about school. By the way, I'm the kind of a student who don't like to go to school, but when I'm are school I'm so active.
I don't know if you also did many excuses just not to go in school, but yes I tried it. There was a time that I'm not in the mood to go to school, I need to make an excuse to my parents. First, I can't say that I have a fever or I don't feel good because I can have normal body temperature they can know if I'm lying. So I just said that I have a toothache, and that they don't need to give me medicine because I'll just cure it using ice cubes. It is a good excuse I guess, because the more I apply those ice cubes in my cheeks the more it turns red, so it seems like I really have a toothache. Just that during Childhood, I learned that it's bad lol
Earlier my aunt and cousin visited us, we are having some chitchats and she said that one of my cousin's friend act like she was being possess. The girl was like 13 years old, and her parents forbid her to make friends with those teenagers which can ruin her studies. One day, she act like she was being possess and since her parents get scared and worry about her they immediately called a priest, then the priest immediately respond and give blessings to their house. Until the mother notice that her child is only acting, she just scold her daughter as it makes their family put to shame. Added with my aunt, she said to the mother, "If that's my daughter, I will slap her." Do you also agree that there are young ones who deserved punishment? Lol
Now that we get matured, there are still instances that we make some excuses, where we are in a situation in which we cannot say "no" directly. They also said that one of the evidence that you're getting matured is when you finally know when to say "no". The only deference that we are making excuses during our childhood over our current situation is that before, we use to make an excuses for simple matter, to follow what we think is good for us or to avoid punishment; while now that we grown up, we make some excuses to have a peace of mind, to follow what is right and to avoid arguments.
Personally, I hate lies yet there are people who can't understand the truth, wherein you better to answer them with lies. Just my observation:)
________________________
Flexing my sponsors, people who guide and support me throughout my journey here. You guys can check them too:)
Ps. I would like to thanks my two generous sponsors @Roojoroojay and @foryoubtc09 for renewing your sponsorship. More earnings to come to the both of you!
---
Images were edited using Canva/PicsArt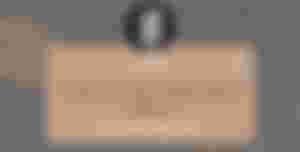 -Ling