The Green Baby (TheRandomRewarder) and His Behaviors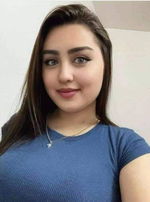 November 22, 2022
Everyone here expect something in return, maybe some BitcoinCash. Probably not all but most of the users in read dot cash community has been expecting kindness and mercy of @TheRandomRewarder a.k.a. The Rusty, The Green Baby, and The Green Goblin. No matter, what you call him, he is rusty and doing what is he program to do.
He has some terms and conditions and his own criteria defined by the developer(s) for visiting a blog/article, to follow. If any user or any post don't match his criteria, he dame care to visit, not matter how lenghty and interesting you or your post(s)/article(s) is/are.
---
I have been using multiple connections to browse internet, e.g. two different mobile connections (one is zong another is mobilink/jazz) and a WiFi.
I have been using zong as my default connection, however, when I have some problem in zong network/data, I switch to mobilink network.

Another thing, sometimes I use VPN, as well, on zong and WiFi (just occasionally).

In the University I have been using WiFi.
I have been observing the following:
When I use VPN for long time, Rusty pays more visits, after sometimes

When I switch my connections a few times, he says... Hmmm I don't know you.

If I use university WiFi more, he visits me occasionally

If I use data (on any single network), he visits me occasionally and most probably less amount in each visit.

When I have using continuously, and then take a break usually when I go to sleep, Rusty pays visit(s).
It's been two days he didn't visit my article. Though, I remain more active and interacted more as well.
It doesn't mean that

I haven't published lengthy articles.

The articles don't have views or likes

The articles don't have upvotes.

Rather, those articles do have more upvotes, likes, comments and views.
On the other hand I have seen seeing some articles, they have less interactions, e. g. A few views, few or no likes & upvotes, and the Green Baby has bestowed his kindness. That is the stranger thing I have been observing.
I have a a questions to ask from the experts:
Does data switching between my networks effect his kindness?

Does the Rusty give tips keep location or IP in mind?
It doesn't mean I have been complaining about not getting tips from the Rusty, rather I'm wondering how could he show so generosity to those articles, which have less small size and less interaction (likes, upvotes, comments and/or views)?
To be honest, I was about to write "an analyses" in the title and contents. How could I analyze the Rusty and the algorithm he has been showing generosity, it suddenly came to my mind. In in the title, I changed it to behaviors and in the body/contents write something like observations and some relevant text.
---
Thanks for reading and for your precious time. See you next time in my other article.
If you feel or you think this article is interesting or want more interesting articles in the future, don't forget to support me, please.
---
Enjoy what you are and what you have. Stay safe and blessed. Have a great and fantastic day ahead.
Please, remember me in your prayers.
[ noise.app ] - [ Torum ] - [ Hive ] - [ noise.cash ]