Buying a Laptop as an Investment (Personal Blog)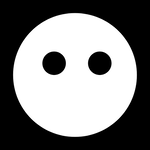 I have been in this dilemma about whether I should buy a laptop or not. Although my money isn't enough, I am thinking if I should purchase it once I have enough savings. In the next few months, I think I will have this money if things will be better and maintain my monthly income. 
One of my financial goals this year is to have at least $2,000 in my whole portfolio but as a counter, I added buying a laptop to my personal goals. I mentioned that I want to achieve either the two or maybe both of them if I am lucky.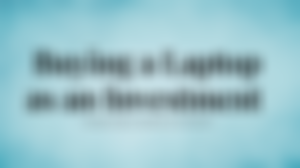 But here is why I am hesitant to buy. I decided to evaluate the situation by listing the possible pros and cons of buying it including the reasons why I want to buy it.
I can use it for my gigs, especially since I want to pursue writing by improving my skills, applying as a freelance writer, and taking online courses about writing. Is it just me who is more energetic every time I write using a laptop compared to mobile phones? The sound of the keys is relaxing and satisfying.
On the other hand, I can work using a phone but "multitasking" (even if it is not real based on science) is a lot easier if you are using a laptop.
Also, I can use it in school, especially in my studies. But here's the thing, the rumors said that having a laptop when you are in the third year is more likely a requirement because we will need to use AutoCAD. And as of now, I am still a first-year student. I still have almost two years before I get into the third year. 
We also have a laptop but it is difficult if you don't have your own because my brother always needs it since he took a computer-related course. But of course, I am allowed to use it.
As I said, I also listed the pros and cons once I bought it.
Pros
It can help my studies.

It can help me with my gigs.

I may have more opportunities in my side hustles (I am planning to apply for a job where a laptop is a requirement).
Cons
I will lose my investment.

I will be selling at a lower price so it's not a win for me.

I will start with zero money…again.
As you can see, both my pros and cons have points. I am confused so I started to open a discussion in Quora by asking if buying a laptop is considered an investment and four people shared their opinions. Here are their answers:
"Short answer NO. Buying Electronics is never considered an investment because its price is reduced every year. For example if you brought the i5 3rd gen laptop back in 2013, it would be worthless now." Answer by: Hrishik Rudresh.

"Only if you buy it as part of your business and the use of it is to make money. But then, because the laptop is a depreciating asset the investment is actually in the business and not in the laptop. People fool themselves when buying stuff for themselves by justifying it as an investment. Unless when buying an item it can be later sold for more than you paid for it or can be used to help you make money then it is not an investment." Answer by: Danielle.

"Laptops aren't fine wine or real estate. Don't expect it to go up in value, though you can potentially use one to do something else that does produce a profit." Answer by: Eugene Chia.

"NO! Real estate is an investment, gold is an investment, and some shares may be an investment. A laptop, a desktop workstation, or a car are not investments, they lose value in time. But they are TOOLS, they may be worth buying to be able to work or learn by using them. For most businesses, you do need a computer or a laptop. For other businesses, you do need a pickup truck. These are necessary tools for the trade, I would not call them investments. A bit like everyday food, it is strictly necessary, but it is not an investment!" Answer by: Cristian Ioan.
Now, after reading their answers, it only means a laptop is not an investment because its price is decreasing over time but it is a tool that can help to generate income if you will use it for your business or work. 
In my case, it can generate income since I will use it as a writer and student but somewhat a desire because I can write using a phone and I can study without a laptop since it is not yet a requirement.
But for me, if you will ask me, I WANT to buy a laptop. I'm hesitant because of my money and I'm afraid that I am making the wrong decision again. On the other hand, I feel that this is only my desire, not my needs. 
So, if you are in my situation, are you going to buy it or not?
---
---

Published: April 13, 2022