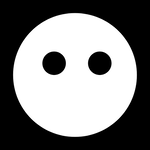 First and foremost I'm not here to brag but to inspire...
It's been a month since I published my goal in the month of March and it was saving $70 for the whole month and I can say that this month is one of the best on my experience as a writer in read.cash There are times that the TheRandomRewarder wasn't visiting me one day but I keep writing and in the next day, it will visit my article that doesn't have an upvote. When I achieved my $60 goal in the month of February, I planned to make it higher so I can challenge myself and do my best everyday. It is really effective because I did it again for this month (March) and did a great job especially I earned Bitcoin Cash more than I expected.
Now, how much is my earnings for this month? I didn't expect this but as of writing I earned $154.54.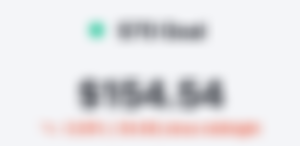 I already achieved my $70 goal in March 13 and it was almost two weeks and it is a big milestone for me! As far as you know, I mentioned on my article that I will hide my balance so I don't have any idea on my earnings and open it at the last of the month but there is something pushing me to look on it so I did and I'm literally shocked when I saw that I already achieved it after thirteen days.
Take note that I am also saving $1 per day for my savings and it was deducted on my monthly savings, doing the simple Math, I should have more or less $180. Well, I did my best to make this goal happen and I'm proud to say that I only skipped three days without article due to my laziness and running out of a topic. Also, the upvotes, tips and sponsorships was also deducted on my earnings so I think I should have more than $180, right? Correct me if I'm wrong.
THINGS TO DO TO ACHIEVE YOUR GOALS
Disclaimer: This is just based on my opinion. It depends on you if you will follow this or not.
SET A GOAL
As what I am always saying, setting a goal is very important because it can motivate you to do the things that you want to achieve. If you set a goal, you will have a hard time to procrastinate and choose to write and do your best to achieve your goal. Well, it is always depend on your decision.
DON'T SPAM AND STOP COMPLAINING
The best thing to do on this platform is to keep calm if Rusty is not visiting your articles. I know a lot of users here that doesn't received any upvotes from Rusty but didn't gave up, they choose to continue in writing even no rewards and they inspired me to d the same. If you will check my timeline, I have some articles that weren't visited by Rusty but still continue to write and as a result? I earned more than I expected. Stop complaining it can't help you to earn. If you have a company and most of the people are complaining, what are you going to do? Are you happy? I bet that you are not.
TREAT YOURSELF
Lastly, don't forget to treat yourself especially if you know that you did a great job. Do not torture yourself, always give yourself a free time and don't forget to rest. We are all humans (except Rusty lol) and we deserve a rest!
CLOSING THOUGHTS
I can say that this month became productive for me since I read articles, learned new things, and doing my best to grow in any platform that I have. Also, the best thing is I only skipped three days without writing and earned much BCH more than I expected.
Lastly, the winner on my guess-my-earnings is none other than @Yen ! Her guess was $170 and it is the nearest answer! She won $1 for participating.