H.O.P.E ( hold on pain ends)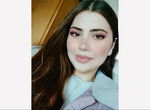 Nothing lasts forever, remember that the pain you are living today will end, plant hope in your heart, and wait for the sadness to pass, wait for your miracle.. Keep hoping that your miracle will come true and your pain will be gone, your waiting and your hope will bear fruit. Plant hope in your heart and water it with work.
Keep hope alive in your life, hold on to it, happiness awaits you and you deserve it, fill the garden of your soul with hope.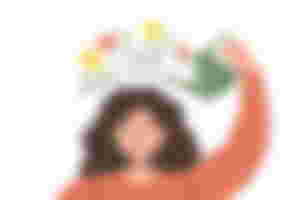 4 magic letters. Do you remember the story of the magical beans that will grow and become giant and when you climb it you will find gold and everything you dream of! Well hope is your magic beans too. It's the magic letters that will bring happiness and satisfaction into your life.
Carve its letters in your heart, and remember that the word hope is not just an ordinary word, it is a magic word, it means that the next is better, that your dreams are waiting for you, that your pain will pass and your sadness will end.
hold on! hold on! Nothing lasts for ever, Everything in life will pass. Do not think that your misery will accompany you to the last day of your life, no dear, keep hope alive within you, I hope for a beautiful day, I hope for a better tomorrow, I hope that your dream will come true, I hope that you will succeed, I hope that you will be happy, you were created to be happy.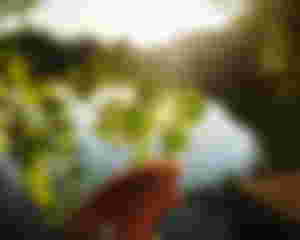 I remember when my father underwent open heart surgery, that was the worst period in my life, even when I remember it I feel bad, like a crack in my heart and I'm falling into it endlessly.
I was in the third year of university, and it was a period of exams, when my father started suffering from angina attacks. He had already undergone 3 heart operations, but it was a catheter and networks to expand the vessels, but this time the situation was worse, his body reacted to the nets negatively and for a reason Closure of all the vessels of the heart, the doctor told us it was a miracle that he is still alive.
My heart is trembling inside, I am a doctor and I know what this means, the blood has stopped in my veins, I cannot lose my father, it is my heart that beats on this earth. She held her incredibly tight, my mom and aunt calmed down and I was solid on the outside but on the inside I was completely collapsed, the doctor said it was a miracle! Well it's my miracle and I'll stick to it, my dad is a superhero and he won't get hurt, he will come over this.
The operation was very expensive, but it does not matter. The important thing is that he performed it and improved. I remember that he entered the operating room smiling. He told me that he was not afraid of death and that no matter what happened, we must remain strong and that he did not want to see a tear in my eyes, but his words made me sad more and I fell Tears from my eyes without my will.
The operation lasted more than 8 hours, and several days in the care without seeing my father, three days without sleep, I stayed fully awake. That period has passed and my father has really improved, he is a strong and wonderful person, everyone loves him and he helps everyone, I think all this gives me hope that he deserves a miracle.
My father improved after several months of care and became a new human being, as the doctor said at the time. May God protect him for me and prolong his life.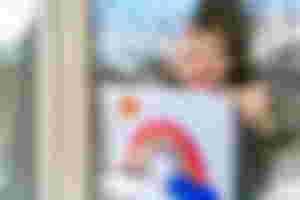 What I'm trying to say is that hope makes miracles come true, nothing can raise your spirits and confidence in destiny but hope.
Hope, these magic letters make the impossible come true, live in the hope that the sadness will pass and that your happiness will surely come to you, live in the hope that your sun will shine and that the storm will pass, the rainbow after the rain will color your sky after the black clouds.
stuck! Hold on to your dreams and wishes, don't give up! Do not give up! Color your heart with the colors of hope, this light from your heart will be reflected on your life, it will illuminate the way to your miracle, do not give up on something no matter how impossible, difficult or far off it may seem, live in the hope that you will eventually get it, happiness is your inevitable fate, so in Next time you feel sad or weak, you may remember that there is a miracle waiting for you, just live on that hope!
I would like to conclude my article by thanking my dear friend and sister @Talecharm for renewing sponsorship, thankful from my heart for your kindness and support.
All images including the lead image is from unsplash.com