Howdy folks, how are y'all today? I had a very busy day and at one point it became very frustrating because I hadn't eaten anything until around 2 pm! But before I talk about what really made me not take breakfast, let me start with the events from yesterday that led to today's own.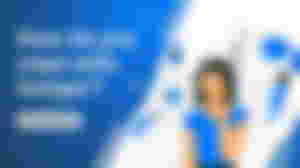 Some of y'all might recall that I talked about writing my field practical training report and the deadline for submission is just one week away. So, my friends and I decided to start going to night classes throughout this week so that we can finish the report before the deadline. Night class simply means we will go to school at night and sacrifice our sleep as we focus on reading or in this case; writing the report.
It was yesterday that one of my friends invited me to an award ceremony which took place today. She is one of the people getting an award, and I have to be there as her friend (or entourage 😆). I only slept for a few hours after finishing one chapter of the report, and this morning around 8 am, we all went home to get ready for the event which is supposed to start by 10 am.
We planned to leave home around 9:30 am and because of that, I didn't have the time to take breakfast. I actually planned on buying snacks on the way but we took an Uber straight to the event and when we got there, I didn't see any shops around. My friend told me that there will be food at the event and that gave me some level of comfort 😆.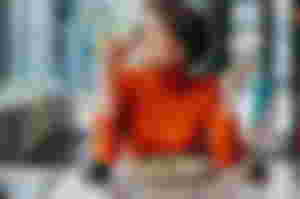 Like I said earlier, the event was supposed to start around 10 am but up until 11 am, they still haven't started and I was already feeling very hungry. How then did I cope with it? I started watching funny videos on YouTube 😁 one thing that can help to take my mind off hunger is laughter, I can just laugh and forget about my predicament. Even when the event started, I was too hungry to concentrate on what was going on (which in my opinion is boring), so I continued watching videos on YouTube.
The hunger was still there but at least I was doing something fun. It's very different if the situation changed and I was in a class where I can't use my phone, I will feel the effects of the hunger very much. But since I was in an event where I was free to use my phone and I had my ear pods with me, I distracted myself with funny YouTube videos.
It was around 2 pm that my friend was called to receive her award. I was still waiting for the food that was supposed to be served but at that point, I didn't see the need of waiting any longer since my friend has gotten what she came for, so we left. I went outside and luckily for me, I saw someone selling plantain chips, so I bought some and devoured them with no shame 😂.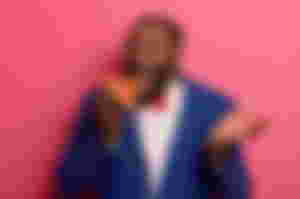 My friend took us out to get ice cream and that was a very big consolation for me. The ice cream helped to quench the hunger to some extent and when I got home, @Aimure prepared plantain and fried eggs (we are roommates now); that was the first real food I ate today. The person that got the award today (an award of excellence) is @Mhizutty (some of you might know her but she isn't very active these days).
Thanks for reading 💖💖💖
Tuesday November 22, 2022