Hello everyone, how are y'all doing? I have been very busy lately in the real world and some of you already know why but for those that don't, my university has resumed and I'm under pressure to finish typing a report which will be due in a couple of weeks. I recently downloaded some movies and I do watch them whenever I'm taking a break from writing the report.
One of the movie series I downloaded is titled Chucky and if you're a lover of horror films, you should know Chucky the killer doll from an old movie titled child's play, it now has its own series. One thing I love about Chucky is his sense of humor, dude is very funny but too bad he likes killing people. But anyway, I'm not here to talk about Chucky but just in case you want something new to watch and you like horror(and comedy), do check it out 😉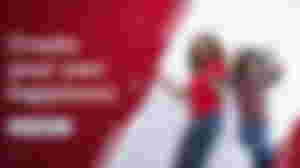 You know what they say: happiness is a choice, But what's so great about that? What if happiness is right out in front of us, but we choose to ignore it? And then what happens when we finally choose to open our eyes and look at the person we've always wanted to be? What if it turns out that person is actually just as miserable as we are?
That's not fair, It's not fair for anyone. But I think this idea has some merit. The truth is, you can't control your circumstances, but you can control how you react to them. You can choose to be happy even when life is hard or unfair. A lot of people think that they need things to be happy, like more money or a new car. But actually, it's not about what you have, but what you do with it.
When I say "happiness", it doesn't mean just feeling good and smiling. It means feeling good and doing things that bring you joy. That's why it's so important to create your own happiness. But to be honest, it's not always easy to determine what your happiness is. And even if you do know, it can be hard to figure out how to make things happen.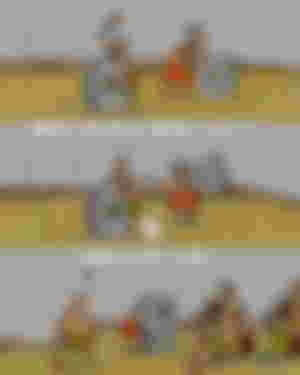 But here's the thing: If you're not doing what makes you happy and free, then life is not worth living. You need to make sure that your happiness is a priority in your life and this starts with knowing what happiness looks like for YOU. What are the things that bring you joy and satisfaction? What makes you feel good after spending time with friends or family? Does it involve being outside? Does it involve doing something creative or educational? Do these activities make your heart race? Do they make your head swim with ideas? Can they provide a sense of purpose or meaning in your life?
One thing you should have in mind is that your happiness is not totally dependent on external factors. Sure, getting into shape or finding the right job might make you feel better about yourself for a while. But do those things actually make you happier? Or does it just make you feel like you're doing something good for yourself?
The short answer is no, those things don't give lasting results; they're temporary fixes that only last as long as the time commitment and energy required to do those things are high. The truth is that happiness comes from within, and once you find out how to make yourself happy, you'll find that happiness doesn't have to be an external goal at all
Thanks for reading 💖💖💖
Tuesday October 25, 2022