Scariest Japanese Urban Legends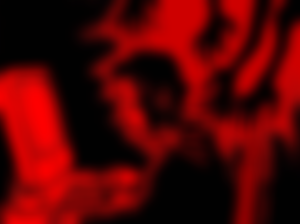 Each ethnic group in the world has its own myths and various legends. In the Arab culture there are Ghouls, in Morocco- Aisha Kandisha in Egypt there is the El-Nadaha, and so on. Each based on their various beliefs and religions. In this article, I'd be writing on the four scariest Japanese Urban legends.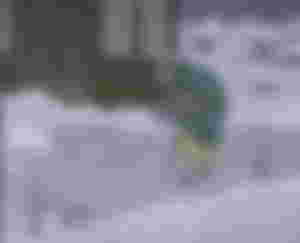 This myth is an ugly old woman and dates to the post World War II period. It is said that this woman comes to your house on a dark night and is looking scary and full of blood. So, she knocks on your door and waits for you to open the door for her and if you open the door, she will ask you to offer her a drink of sake.
If you do what she asked of you she will leave you in peace and if you do not offer her this drink your end will be to throw you a black curse that will follow you and your family for the rest of your life. Amazake-baaba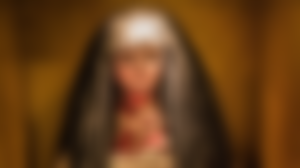 This strange doll is housed in a wooden box at the Manenji temple in Hinamizawa, Japan. Also known as the Hokkaido haunted doll, legend has it that in 1918 a 17-year-old boy named Ikeji Suzuki bought a doll for his two-year-old little sister. The child loved the doll so much that she would take it with her everywhere- to the kitchen, bedroom, sitting room, bathroom and so on but one day this child died of a cold.
After her death, the parents kept the doll, but strange things began to appear on the doll which were noticed by the parents. They noticed that the hair of this doll which was short in the past before their child died had begun to lengthen little by little. It became longer as time passed and thus the parents concluded that this doll was haunted by the soul of their daughter.
In 1938 the family decided to move from Hokkaido and left the doll in the temple to the monks and were the only ones who knew the secret of this doll. Soon after, the news spread, and people came to Hokkaido Island to see this wonder doll and her hair that is still growing.
Of course, you will ask whether the hair of this doll is real and real and whether it is really growing or simply a hoax. In fact, the doll was examined and scientifically confirmed that her hair is human hair, but no one knows the secret of why and how it grows. It is also said that if you get closer to the doll you will see her teeth that resemble human teeth. Haunted Doll Okiku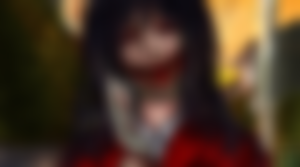 Kushisake Onna is one of the scariest characters in Japanese urban legends. It revolves around a young and beautiful woman who is the wife of a samurai warrior. One day her husband suspected that she is cheating on him so he felt insulted and jealous and attacked her with a sword and slit her face from the ear to ear and told her "Who will think you are beautiful now?".
Years later Kushisake returned as an evil spirit who roams the streets of Japan at night with a muzzle to hide her torn mouth and when she meets someone, she is said to ask him one question- "am I Beautiful?". If you answered yes, she would lift the gag off her face to show her distorted and terrifying face and then she asks the same question again- "am I beautiful?". If you answer 'no' she will slay you in the# blink of an eye using her weapon which is a pair of sharp and scary scissors.
In some other account, if you answer 'no', she will divide you in half but if you answer 'yes', she will slice your face from ear to ear so that you will be as handsome or as beautiful as she is. It is said that the only way to escape the trap question of this woman is to give completely unclear answer or even question back. Never answer 'yes or no'. Kushisake Onna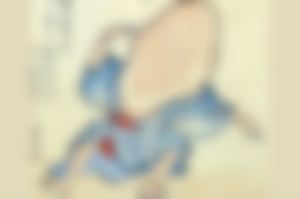 Noppera-bou is a very strange being with a human body in full detail but it has something strange which stands out. This strange thing is that its face is without any features and is considered one of the most terrifying legends of Japan and the most popular among people. It is also called the ghost with no face.
This object is said to be of human origin and usually does not harm anyone. Turned into a Noppera-bou after suffering severe burns, a Noppera appears to you at night in the form of someone you know. As you get closer to him, his features begin to disappear little by little until the face of the object becomes smooth and empty of any features and this is the terrifying part. Noppera-bou
Disclaimer: This article and all material used in this content is used for entertainment and educational purposes only. No copyright infringement is intended.
All images used have been cited
Sponsors of Kristofferquincy