Last night was a mess; I was literally dying on my bed due to the heat which my body couldn't adapt to. In fact the power supply company deserves an award for deciding to cut off power just when I needed it most; I mean I could have died last night due to my poor heat resistance- my body couldn't take it anymore which therefore resulted in hallucination. It's almost like I already predicted this was going to happen
I didn't really understand what was happening but I know I slept off while power supply was still available, suddenly woke up about one hour later and the room was nothing but super hot, I realized I already had a message on my smartphone which was on the floor beside my bed, I replied the message with the words "I feel extremely tired". I'm still trying to understand why I typed those words but I got zero idea how it happened. I mean, I consciously typed those words but for reasons unknown.
The hallucination story is a really weird one; replied my message and next thing is my vision became blurry, I began to see things that are not there and my body simultaneously felt very heavy. Never experienced this before hence I didn't know what to think. I know I wasn't dreaming as I was fully conscious, tried standing from bed but it was the toughest thing ever, my breathing was altered at some point and my imagination began to go here and there as I was no longer in control of what I was thinking. No matter how hard I tried to convince myself that I was hallucinating, it was too much for my already fragile mind to grasp.
I was seeing things and hearing voices; these voices were really loud and uncontrollable, I later realised they were my thoughts but really loud and without direction. I remember that hours before bed I was thinking about CBDC and E-Naira and how I intend to write a long list of articles aimed at talking about the central bank's incompetence and inability to understand cryptocurrency; these thoughts kept coming to my head and all I could hear was the words "CBDC", "cryptocurrency", and some weird words which were really inconsistent and meaningless to my hearing- almost like chants in horror movies.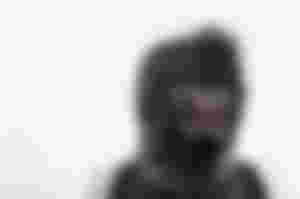 "I began to hallucinate; I saw things that were not there and hard voices which didn't exist. I'm not crazy, it was a result of the heat"...
I was beginning to lose my mind at this point and felt like it was due to the fact that I haven't used my hypertension medication in a long time- I felt like my body was reacting to the absence of those medications, at the same time I didn't know what to think... it was a really weird experience almost like my own body was trying to kill me.
The hallucination didn't stop and went on for about one hour until I finally fell asleep and saw myself being chased by a monster in a random horror movie; the monster rips your face off and...based on what I saw it do to other peeps, I realised it would be best if I ran; this nightmare didn't end until I woke up for no reason.
On waking up I realised that 0ower had been restored, and the cool breeze of the fan was responsible for snapping me out of the matrix my brain was caught in.
I remember replying a message on my phone and dropped it back on the floor but woke up and realised my phone was beside me on bed and no longer on the floor; I guess I must have done certain things during hallucination which I cannot remember. I looked at the time and it was a few minutes past 2am.
The hallucination and nightmare ended as soon as the heat was eliminated hence bringing me to the conclusion that my heat resistance is getting worse.
Hey; I'm not crazy, neither do I have a mental disorder, the hear simply made me go crazy because I handneve a very fragile mind....
I had to do a little bit of Google search regarding heat and hallucination and realised they are related in a situation of extreme heat; last might was a situation of extreme heat hence I think I need therapy. Surprisingly, I didn't really have difficulty in breathing unlike in other situations where the heat wasn't even up to half of that experienced last night.
It's only surprising that I hallucinated a lot of things,my thoughts were uncontrollable and things were really upside down in my brain...
Hospital here I come!
I wrote a short post on noise.cash regarding this and a virtual friend mentioned something which caught my attention as we already discussed having poor heat resistance about two weeks back, where she mentioned having the same issue including difficulty in breathing as well..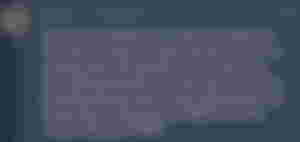 "Her response to my post regarding my poor heat resistance".
Surprisingly I began writing this and received a surprise from someone special; my dear @bmjc98; she gifted article with $5... I sincerely appreciate it.

She's such a darling.. I got of kisses for you.. I could wrote a 1000 word article while singing her praise and explaining how wonderful she has been since I joined this platform.
Thanks to @Mictorrani for the sponsorship renewal; you're appreviated as well.
Toddles!
Sponsors of Kristofferquincy