WorkSerye: Constructive vs. Destructive Criticism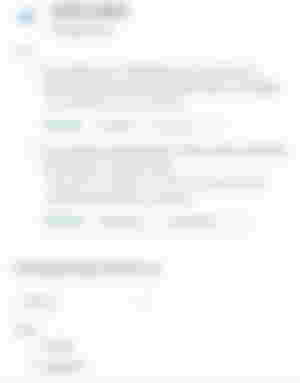 Did you ever criticize a person?. How do you normally approach him or her or whow do you choose the right words to make sure that he or she will not be offended with your honesty?
I just wanted to share with you my most recent experience of being critized by my colleague which has caused an impact to my mood, my behavior and my way of thinking (for a short span of time).
Maybe some of you can still recall when I mentioned in my previous articles about my initiative in automations to help reduce the timw and effort doing a specific job manually.
For those who don't know me yet or for those who bumped in my article for the first time, I am currently working as an IT Analyst in an Australian Company.
My current work's nature of job is very similar to my previous ones, however, this is the first time for me to support Windows Applications. My skillsets that I acquired from my previous work are more of about linux and mainframe platforms.
Moving on, as mentioned above, I've put in lots of effort automating our tasks to save time and effort and most of all, reduce the probability of "human error".
And I learned that Powershell is a very powerful programming language in terms of automating Windows process. Hence, I urged myself to self-study powershell. "Google" has been my tutor eversince I started learning powershell scripting.
Things are going with me because I am able to automate a lot of our manual work in a very short span of time.
In each of my automations, I always make sure to create a documentation to guide my colleagues on how to use it properly. And for those who are interested to learn how my code works, I make sure that I have added a comment in each steps of my scripts documenting what that steps are for. In other words, even if the reader is not familiar about powershell scripting, he or she can easily understand my script just by looking at the step description.
Once everything is ready, I usually send an email to my colleagues sharing about my script and sharing the "how to" document that I've prepared.
My Boss is very happy and so proud of what I have developed so far. In fact, he forwarded onw of them to his Superior as well.
However, I have this one colleague (he is more senior than me), who seems to be not happy with my achievements.
A week after I've shared about this one of my automations, he replied on top of it. I thought being my senior,he will be proud of me because of my initiatives. But then it seems not the case.
I won't copy and paste here his exact wordings but the thought of his email ia like he is saying that my script will juat mislead the team because of its limitations. He even mentioned that he already thought of doing the same automation before but he did not pushed through it because he think it's useless.
I replied and explained about the scope and limitation of my script but he doesn't want to accept it. He keep on insisting that my script is not effective, or something like that.
When I can't take his words anymore, I've approached my other senior colleague and consulted about that email that my other colleague has sent.
Good thing, my other senior colleague understands the purpose of my script and he think that it will help the team hence, he stepped in and replied on top of our mail conversation and explain articulately what I am trying to explain initiatlly to my colleague that's not happy about my work.
And you know what? All of a sudden, my not so happy colleague pulled back and agreed to use my script moving forward.
---
If you're in my place, what will you think and feel about it?..
I felt so upset that day. I just cannot understand why is he trying to pull me down? I mean, he knows about my background because he is the one who conducted technical interview to me the time that I am still applying for thia position. His reaction is opposite of my Boss' reaction. I even told my other subordinates that his criticism is a destructive one! Instead of motivating me to continue with my initiatives, he demotivated me.
---
So that's what we need to be reminded of whenever we are giving feedback to others. We need to think ahead on how our feedback will become a constructive one. We need to carefully choose the words that we are going to use. We ought to be sensitive enough to think of others feelings as well. And most importantly, show respect!.Respect the effort and time spent by that person just to achieve and complete his or her goals.
Good thing, in my case, instead of becoming demotivated and stop, I continue to enhance my powershell scripting. I continue to look for automation opportunities.
That would be all for now folks. It's 3:00AM already which means I gotta sleep now!..Thank you so much for spending your time in this article of mine.