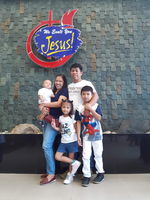 I saw the below tweet from CashCatsBCH informing about the free airdrop as part of the Checkbook dApp audit completion celebration.
There are 500 $CATS gift from Dr. Wang and 2 $EBEN from Ben.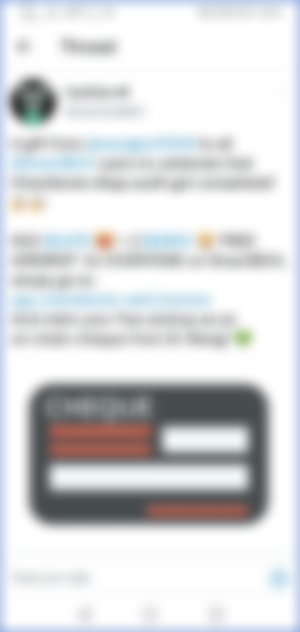 So I just simply clicked on the link from twitter and used metamask browser to open it. However, I am receiving the below error.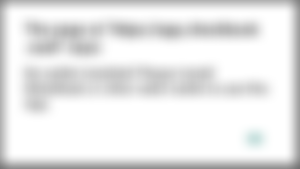 So while I am trying to resolve my problem, I shared the tweet from some of my TG friends who are also been my constant chitchat and friends here in noise.cash and read.cash.
Luckily @Eries28 is online and responded right away. And she had already received the cheque. I told her that I am receiving an error upon opening the link using despite using my metamask browser. And instantly, she didn't hesitated to send me a simple yet straight forward steps.

Pre-requisite:
You should have metamask wallet installed and set-up in your phone.

Make sure you have BCH balance in your metamask wallet which is needed for the gas fee.
Launch you Metamask Applicaiton.

On the left pane of your screen, you will see the menu shortcut. Click on it.

Click on Browser.

Click on Home icon if you've been redirected to the url that you have browsed previously.

You should be redirected to the below screen.

In the search bar, type in app.checkbook.cash. Make sure not to put http:// in front. Press enter.

You will now be redirected to the cheque page. Click on "List check sent to me" button.

You should be able to see the list of cheques available and pending your acceptance.

Click on "Accept all active checks without passphrases" button. And then it will prompt you to confirm the gas fee.

Once done, wait for a while and check if you have received the tokens by checking your metamask wallet.

You may alsolaunch app.checkbook.cash from your metamask browser. When you click on "List check sent to me" button, you should be able to see like below.
I hope this helps for those who are struggling to claim the cheque from app.checkbook.cash.
Without @Eries28 maybe I am not able to claim mine as well. Many thanks sis for your prompt help :). Eto na ginawan ko na ng "how to".
Note: The aforementioned steps are for mobile users. If you're on a desktop and above steps didn't worked for you, please try the "how to" article shared by @k1ll1van1ll1 here.