Drinking gin in the moonlight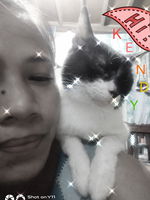 I stole one bottle of Ginebra San Miguel from the box and hurriedly went out and run my way to our man made dayami tent in the corner of the square rice field.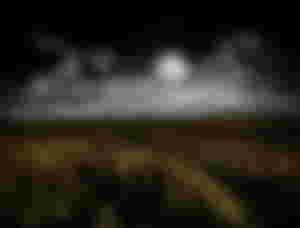 It was so bright, the moon was at its fullest. Rice stalks in the field were cut down in preparation for the coming of the second crop planting.
My brother, my younger friends, and my best friend planned a drinking session under the moonlight but our problem was where to get something to drink. I mean the money to buy our liquor.
I was told to borrow my mother's merchandise but I was afraid to do so because my father was against us drinking any alcoholic drink at a young age. So what I did I just sneak to the house when everybody is busy chit-chatting in the front yard under the full moon.
I put the gin bottle inside my shirt and simply walk passing by the adult.
In the dayami tent, the glass and water were ready and some sliced green mango and bagoong (laway yan lol). So the drinking session began. My younger friends were curious about the feeling of being drunk so they want to finish the drinking faster. I let them though I know someone will become a crying baby later on lol.
Bottoms up! The gin bottle is emptied. My best friend and I were not that drunk, a bit tipsy yes but my brother and the others were easily get drunk because it was their first time.
The girls were nonstop talking and started confessing their feelings, can you imagine how do they look like while talking and compassing their hands?
I burst out laughing when one of the girls slaps my brother to his sleep while saying "Bakit kasi mahal kita?( why do I love you) bakit ikaw pa" (why are you still)lol. I can't stop laughing at them at that time.
Morning came, the spreadsheet was wet and no one admitted who peed in the bed lol.
---
She cried out loud as if someone hit her so hard.
There was a celebration in the village and a lot of alcoholic drinks were open. A lot of food and many visitors were enjoying the party.
Suddenly a loud cry was heard in the neighboring house. A girl or should I say a lesbian was crying to her heart, and a girl is trying to pacify her.
We thought the two were in a fight that causes the crying but unfortunately, the lesbian was just too drunk and trying to scandalous the other drinkers but her girl tried to stops her unfortunately, it only made her more mad, and start crying like a baby lol.
Morning came, I saw the lesbian zipping her coffee in the yard, it happened that she is the lovey partner of my Aunt that time and we are good friends too. I crack a joke about the crying baby last night and laugh at her. She just deny that she did cry but smiles and said, " kasalanan ng alak yun, kasi nilasing niyo ako eh". We laugh out loud together.
---
This article was inspired by our very own @meitanteikudo a #promptfactory article really saves me again. Thank you sir for sharing.
And if you want to participate with these dearest readers just click here for more info on making one.
I had just written and told some of my experience and story I hope you enjoy reading it.
I did not tag someone to hammer with for I only bored you just in case lol. (alcoholic drink is a no no to me now)
💚💚💚💚💚💚💚💚💚💚💚💚💚💚💚💚
All the images used were from Unsplash.
Always remember that,

"I love you all🧡🧡🧡."
Article #98 3-07
Published: March 13, 2022
Time: 12:33 PM PH 
All images used owned by me 
     unless otherwise stated. 
Love,
Kendy42🧡