A good Friday and a better Saturday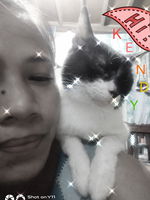 April 17-9
All images used were from Unsplash.com
After so many attempts trying to throw the dart in the perfect shot and putting effort just to hit the point that I want but still no success lol. The more that I am aiming for a spot the more mistakes and loss of shots I got.
Nonetheless, I just keep on throwing and trying. More practice is all I needed to hit the target bull's eye then.
Last Friday, I spend the day doing the house chores, folding the dried clothes from the hanger, sorting things, fixing my dress for the coming church worship etcetera.
The day went well though I only did all the washing and get a bit of back pain after rinsing all the clothes and hanging them afterward.
I also take a full power nap at noon to catch up with all those sleepless nights before.
Only the downside is the next day which is Saturday I will be attending church worship and celebration early. My partner on the other hand is way earlier than me so the thing is I need to wake up 3x earlier than usual.
Around 1 AM Saturday, I tried to take a couple of hours of sleep before preparing our needed things for church activities, and at the same time, my things going to work too.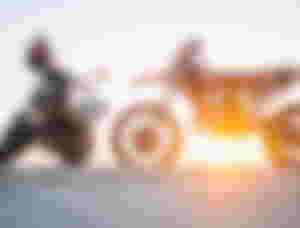 Saturday morning came, though groggy due to a short hour of sleep we ride our way to the church where my partner will attend his worship, they finished after almost two hours.
Next, we go straight to my work which is near my local church. I decided to go straight there to change my outfit and leave my partner there and for him to take a rest.
Church all done, my head was like spinning already so while we were waiting for the others to come to the spa I take a short nap.
After sometime around past 1 pm, all staff are at work already, and a lot of reserved was in line to be done.
Though without enough sleep, I am forced to move and eat my Brunch in a hurry for the first client was already waiting in the massage room.
The food tastes not so good, although it's my favorite (ginataang langka) maybe because I'm eating in a hurry.
Since our first client at 1 pm, we did grind nonstop until 9:30 in the evening. I almost gave up on my fifth already but for the sake of daily allowance, I have to make it though lol.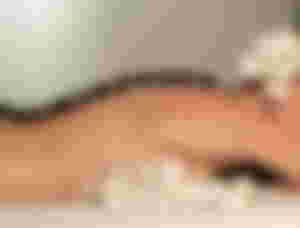 I did 6 clients with different body shapes, sizes, structures, and gender lol again. Only the bad side is, that not all of them are generous enough to show their gratitude, meaning I just get a little amount of t*p yesterday, no matter how I tried to deliver a quality and satisfying service. Out of the six, only two were given me a li'l amount of appreciation.
Did you know client that your appreciative gesture can give us a boost to do more? Seems all those drained forces from our bodies after a thorough and forceful working out with your stiffened bodies are refilled by the amount of gratitude that you share. I hope all clients realize this too.
However, the day still went well and was productive, though my online grinding was set aside yesterday.
That's how my two days went awesome family. Sorry to make this my entry today for I was out of a good one again to offer.
Nonetheless, I extend a sincere thank you to all of you for being with me again.
Keep safe and sound my dearest read cashers.
Always remember that,
"I love you all🧡🧡🧡."
Article #117
Published: April 17, 2022
Time: 01:35 PM PH 
All images are  used owned by me 
     unless otherwise stated. 
Love,
Kendy42🧡