There Is No God In Election ?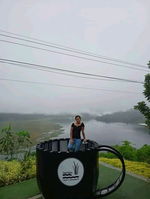 Election day are done everyone also done they part which is to vote for they chosen leader. A leader that for them deserving to seat down on one specific chair for any kind of position in the government, a leader who serve, protect and help every Filipino citizens. At this point Commission on Election or COMELEC already proclaimed local candidates while national candidates are still in partial and unofficial tally results.
I'm also done my part despite the bad weather, I still went to the precinct to vote for the candidate I was fighting for. When I got to school I remembered my elementary days much has changed yet I still recalled I still have fond memories of my youth at this school. As I lined up I saw this tree, this is the tree we used to take shelter when the sun is hot and every time we ate or played chase, chinese garter, and various other games with my classmates then. It used to be small, now it's too tall and big. This tree reminds me that time will really pass so quickly that we are not aware of it because so many things have happened in each other's lives.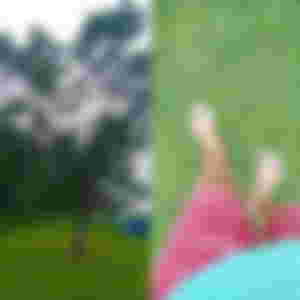 Back to the political talk, as I was looking at my social media accounts I read various news about politics such as the partial and unofficial tally result came out that the red and green candidates for the president and vice president were leading the way number of votes than other candidates of a different color. I will not put the real names of the candidates, I will just use the color to represent who they are. For Filipinos like me, you already know who they are. And to my friends in other countries who read the article I wrote, just do your research on various social media platforms if you are interested in knowing who they are.
With the intensity of politics in the country, it is sad to read on social media posts that are not desirable. Whatever the outcome of the election, let us not forget that we will still support each other and work together in the end; friends, family, relatives and neighbors. In the long time I have been scrolling through the posts online I have seen posts that are shocking, frustrating, sad to think about and also annoying. These are the words;
"walang Diyos"
"sayang yung dasal ko, wala pa lang nakakarinig, walang Diyos talaga"
"kaya hindi ako naniniwalang may Diyos eh.. wala talaga sa dasal yan minsan nasa tao na"
"Dati di ako naniniwala sa impyerno. Ngayon naniniwala na ako. Impyerno nga ang Pinas"
"Leni losing is another proof that prayers don't work"
"PAGNANALO SI LENI MANINIWALA NA AKONG MAY DIYOS"
"ano na? Sabi sa inyo wala nang Diyos eh. Nanghihina na ako"
"Sabi na, walang Diyos eh"
"Sayang pagdarasal ko sa Diyos p*ta wala nga pala nun"
TRANSLATION
"no God"
"It's a pity my prayer, no one has heard yet, there really no God"
"so I don't believe there is a God eh .. there's really nothing in prayer that sometimes it's in people"
"I don't believe in hell. Now I believe. The Philippines is hell"
"Leni losing is another proof that prayers don't work"
"WINNING LENI BELIEVE THAT I HAVE GOD"
"What's up? I told you there is no God. I'm fainting"
"Say that, there is no God eh"
"It's too late for me to pray to God because it's gone"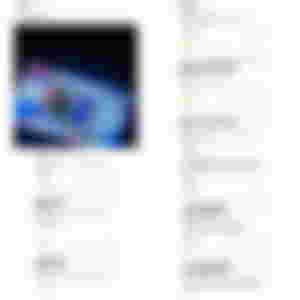 Prayer is a sacred and very good way to communicate with God, but if your prayers are not true and not in good deeds, they will never be fulfilled. It is sad to think that people have reached this point. It is true that sometimes our prayers do not come true or are not answered but I hope you do not speak like that just because of the election result and the political candidate you want was defeated. Let us learn to put aside anger and not give in to emotions. The election is not just with a one voter spinning the result but 43,331,229 persons (voters) or 56.64 percent of the total population in the Philippines.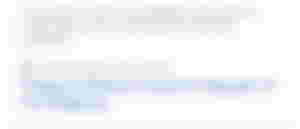 Prayer is very powerful. If you don't believe in God, give even a little respect. Don't openly let the world know your true color, which is black. Don't let that color swallow you up forever just because of politics, just because the person you want to be president or whatever has lost. Let us learn to accept the truth. Let us learn to accept defeat. Let us learn to respect the Creator. Let's learn to keep quiet to avoid any trouble.
(even if there is no chance they can read atleast I was able to pay tribute to the new candidates in various government positions)
I would like to say congratulations! I hope you will help us lift our lives out of adversity. Help us with any need we know that only you politicians can do. May you continue the good project and work of the Duterte Administration. I know that his activities are only for the development and peace of the Filipino people. May God guide you on your path to the new Philippines. Thank you.
For clarification I'm not supporting nor I wasn't a member of any parties. I supposed to silent my choice of who I want to become a leader to avoid any conflict, whoever I want I only know nothing else. As what I said to my previous article, entitled WORST PH ELECTION (don't raise an eyebrow at the title of the article, just read it so you know.)
--------------------------------
Thank you for always reading my words. Thank you for all my sponsors, commentor and up voter. May God bless you always and showered more blessings. Take care always and keep safe from any harm and viruses around. ❤️
@Kalopsia_11
Tuesday May 10, 2022