It's Friday!!!
Good day/night to you all, the Friday feeling is second to none for the working class and the student, it's a new beginning to enjoy a two/three days rest. Make sure you enjoy your weekend.
Thank you dear sponsor🥰
Searching for what to write this morning, I went to some of my news feed and I found something so infacinating. Guess what?!
Disclaimer: What you're about reading is a news I saw in one of the news channel in my country. I didn't navigate to check Netflix page to see if it's real but I trust this news Channel to be real. If it turns out to be fake, please kindly discard. Also, I'm just sharing for entertainment purpose.
________________________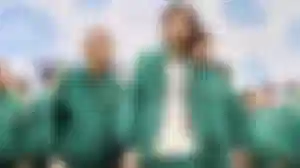 Immediately I saw this heading, my head got sparked up instantly, like "why are they trying to be the devil?" That game is deadly to participate in real life and it's LUCK that saves and not SMARTNESS
I'm sure you've watched the movie, one of the most stream Netflix movies last year and after the power packed intrigued season one, it has been announced that the season two is coming out next year...and this made lots of us Happy, yeah I was happy when I heard about the release of the season two but it's too far😢(next year).
Oh! Remembering the Green Light, Red Light which I found as one of the most deadliest game is making me to think far. Will people survive at all?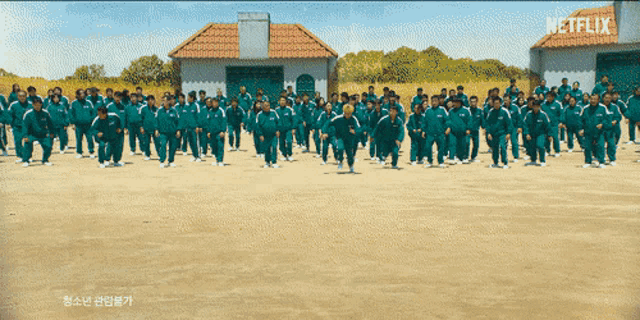 Read the news here;
Netflix is looking for recruits to compete for millions of dollars.

Unlike the original ultra-violent fictional show from South Korea, which became one of the biggest-ever hits on Netflix last year, losing contestants would not be killed.

"With the largest cast in reality TV history, 456 real players will enter the game in pursuit of a life-changing cash prize of $4.56 million," the streaming platform said on a site set up to look for candidates.

"Squid Game: The Challenge" is looking for English speakers from around the globe, aged at least 21 and free to travel for up to a month in early 2023.

The stakes are high, but in this game, the worst fate is going home empty-handed," the platform promises.

Describing the new reality show as its "biggest-ever social experiment," Netflix says players will compete "in a series of heart-stopping games."

The original fictional series was seen as a biting satire on modern capitalism, with contestants drawn from the fringes of society to play children's games for the chance to win big sums of money, with the threat of being killed if they lose.

The new announcement came shortly after Netflix confirmed that a second season of the "Squid Game" was on the way.

In April, its creator, Hwang Dong-hyuk, said the follow-up would not be ready until 2024.
It was stated very clear that loosing contestants would not be killed?
I don't have doubt on that but I still have doubt.
I don't have a doubt: Netflix is a reputable company and can't stand to stain the company by going against their words. Yeah, for such a company that has won the heart of many, they'd do all things possible to keep a clean record and make more histories thereby winning the heart of the people the more. It'll serve as a market strategy too, because it will glue millions of users to stream the event.
I have doubt: As said in the movie, the game is for fun. Imagine that, making Killing humans just for fun.
I've seen a lot of movies where by people (especially the rich) use humans as object of experiment to their drugs or whatsoever, they slaughter humans as if they are chicken.
You've seen movies that they bet on fights?, where the winner is known as the survival (meaning the opponent must die)? This is the kind of thing I'm talking about.
The era we are now, a lot of humans don't value life anymore.
What am I saying in essence? Some people (rich men) may try to hijack the show and push in force to make the game more interesting by killing loossers as it was done in the movie.
So let me hear from you, WOULD YOU LIKE TO PARTICIPATE IN SUCH GAME?
Thanks for reading
16th June 2022