Hello People!
Greetings to you all! Sure you're doing good? Just be fine🥰.
It wasn't shocking to me yesterday to have missed my writing streak here. I was with myself all through and not that I was extremely busy, but laziness won. I couldn't think of a topic to write or login to read articles to get motivated, I was just roaming around online, checking on things that are not beneficial.
Thank you sponsors
Sorry for not seeing me in your blog recently, I've casted out the spirit of laziness and I'm back now💪.
---
I'll be talking about what I know about budgeting. We once used this topic as a contest in Hive. I read a lot of things and got a better understanding and people's view on budgeting.
But first of all, let's admit that budgeting is mainly done by people with money (I mean regular money or salary). Have you seen a poor man budgeting with $0.5 to last him for a week? Ofcourse, that $0.5 is mainly for one time meal, which is not even enough.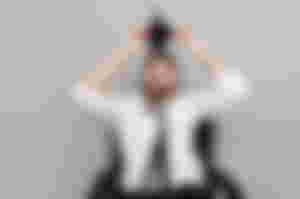 I read a lot blogs talking about budgeting and it made me to wonder, it seems these people are really rich to have seen money to budgeting with lol!😂.
But nevertheless, you can still Budget with that little you have to make it cover a good space in your expenses.
________________________
Number one characteristics of budgeting is SCALE OF IMPORTANCE.
When budgeting, it goes with the hierarchy of preference (importance). Let's say a man that hasn't eaten food since yesterday receives $3 right now, common sense will tell him to satisfy his stomach first before any other thing, because if he collapses out of hunger, the $3 won't be able to cater for medical bills. Food first!
I learnt the act of budgeting right from home when I was little and living in my parents house, we didn't have enough, so we make proper plans to utilize the little with us in order not the incur waste. We saw wasting of food as crime because if that food is properly managed, it'll cater for someone's portion of meal. My mom used to beat my siblings when they throw away food.
Living alone while in school, it was easy for me to manage what I receives from parents and the earnings I get from par time works.
Because money wasn't enough, I cut down my taste on some kind of foods like using chicken to prepare soup, I rather go with fish or beef. I only eat chicken once in a blue moon if my pocket is fat enough. I had friends that cook all sorts of food but I was never moved because if I decide to follow their steps I'd end up fasting the next week🤗.
Just to survive the financial heats, I trekked to school in order to save money for textbooks and handouts. I trekked to the extent that it became an habit for me, I only enter bike to school whenever its an emergency time (urgent calls for tests). I had a friend we were in this category, so it was easy for for me because we go to school together and return together. It turned to fun because we always meet 'fine fine girls' on our way home🤗
Currently, I'm working towards a project and I've cut down most usual spendings just to fit in.
At this moment now, if a lady calls me for urgent 2k I'll boldly tell her that I don't have and she should go and sort it out somewhere because I'm not sure even till next week.
Yes, I budget also for miscellaneous and emergency calls but that doesn't include dashing out money to people that needs it to buy data for internet subscriptions.
Let me drop my keyboard here.
Thanks for reading 💝💝💝
26th October 2022