Date: December 03, 2021
Christmas is way fast approaching, 22 days left. Before the pandemic outbreak, usually students already do planning about their classroom Christmas party including the food to prepare, the program, games and the exchange gift. Aftering the lottery names, you could start thinking what gift suited that person. It is the most exciting and fun part because you're trying to play a mystery to prevent knowing who you pick and trying to investigate who picks you. Gosh, I missed this moment in face to face class. I remember the most common gifts received are picture frames and handkerchiefs. What annoyed me is when I received a broken picture frame but still I accept it.
Christmas means a lot prior with giving, loving, forgiveness and happiness. Giving is what I always looked up to, especially when I was a kid. I always wait for a gift from my godfathers and godmothers along with my aunties, uncles and family. So spoiled as a youngest one but as I grew up my view slowly changed and my heart had a desire to give gifts and it became stronger when I joined and earned at this platform. And I think this is the opportunity to share what gifts I want to give this coming christmas. 
Your santa claus is coming to town, without further ado, lemme start😊
---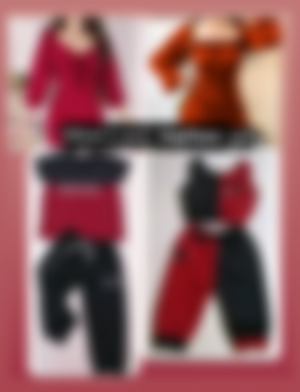 All of that is for my three nieces and nephew. I choose the color red as a sign of love and red is a usual theme every christmas especially her in the Philippines. Two dresses for my sister's children and I know they will like it because I always see them eyeing this one in the shop store while the two terno are for my brother's children who are around 3 to 5 years old and are cute wearing it.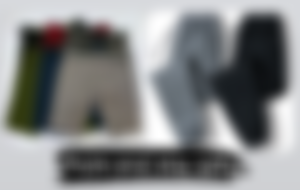 It's for Kuya and Ate. Kuya loves to wear shorts because it is more comfortable and convenient to bring. Most of his shorts are like that style. For Ate I choose jogger pants and probably shorts. She always asks me to buy her jogger pants because according to her it is more convenient to go anywhere and a short sleeping bag to relax her thighs.
(All these items have an estimated cost  of $5 or 250 pesos in Philippine currency or above based in the shop store). 
The most difficult Christmas gift idea is Mama's gift. I really don't know what she wants to receive on Christmas but that doesn't mean I will not give her. What's really in my mind is to buy her a brand new mobile phone. She has a phone but it's a second hand co'z that phone has been collateral in borrowing money but in the end the owner didn't get it back. I told her before that I would never accept any mobile phone as a collateral but she never listened and it happened many times. Her phone now has many issues in life such as easily heating up, power off unexpectedly and always having storage full which encourages me to buy her. Supposedly my November earned allocates with this but unexpectedly, maybe my Christmas gift for Mama will be delayed or maybe I will just buy a shirt as an alternative.
---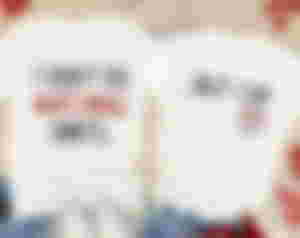 In a virtual gift,  I'd like to give ate @FarmGirl a perfect couple shirt. It may sound cheesy and corny but I choose that for making me kilig or giggles with their moments with farmboy. The sweetness and love never fades. As I saw the couple shirt "I don't do matching shirt" (ate farmgirl) "But I do" (kuya farm boy) it reminds me when kuya farm boy always asks "Did you miss me?". I think ate farmgirl would love it even if it's a corny gift, right?
Also mareng @Ruffa I'll send you a boylet with 6 pack abs and hazelnut orbs eyes, lol. Seriously, I'd like to give a special made lumpia (spring roll) co'z it's her favorite and I could give mareng @ExpertWritter co'z she wants it too. They will surely love how it tastes, the fascinating and shining shimmering look of the boylet, I mean the lumpia hahaha. Are you okay with 100 pieces of lumpia?
Lastly, Cocola or @CoquiCoin I'd love to give customized cakes. Birthday celebration is not complete without a cake, right?. A green cake with a design of different tokens. Green because it is the color of BCH and it means prosperous and victorious life. I think you could love it because it reminds you that through BCH you meet different people from different races with different views. Happy birthday in advance🎉❣️.
Your santa claus will be delay co'z by heavy rain but I'll be sending warm virtual hug🤗.
---
If you want to join just click me for more details about the rules.
Check them out it's worth to read❣️
Images used are not mine.