Numbers to Reveal
Date: June 18, 2022
Author: JustMaryel
It's been overloaded in my plate that I barely find it hard to handle things that seem out of control. My situation is hard to explain as I don't know where to start like I am a lost kid in the middle of the crowd. It becomes more complicated as I am about to face reality. I am in between working or resting before I finally face life but my family expectations have become my burden and I can't open my side with them as I am afraid to disappoint them. This baggage I've carried affects the entire me which I think I become more unproductive. Gosh, handling this kind of thing is my weakness and right now I'm still thinking and balancing things to cope up with the best outcome.
Anyway, my apologies for being inactive yesterday due to my situation but I will do my best to catch up with you guys. Many thoughts that I can't put into words and bear with me with my kind of writing to today as I just saw this one on facebook and I just chose some numbers to reveal.
Without further ado, lemme start...😊
---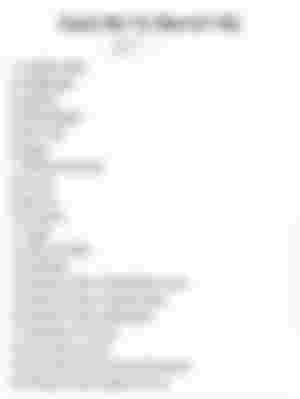 10. Dream
I do have dreams, namely a two storey or even a simple house but what's important is there is peace and love that bind us, dream to be successful to spoil my family and many dreams. Above I do have this simple dream to have a refrigerator that is full of foods as I wanted to spoil my family and food is life.
11. Age
I'm 22 years old if you don't but I'm turning 23 this year. Hello, 1999 babies out there👋.
14. Person that I hated the most
A person who is arrogant, boastful and rude like looking at others dahil nasa mataas siya. Also, those who don't share but love to ask as I met a lot of these people and I hate them to the point it irritates me every time they ask something.
15. Person that I trusted a lot
I trusted the people who witnessed not just my ups but also my downs who helped me to stand up again and be back on track. Who motivates me when people think I am okay though I'm bleeding. Above all, I trusted God who is always there to lift me up.
16. Person that I rejected
I think of him - my ex suitor for 2 years and a half years. I've already shared the reason why I can't say yes but as a quick recap. I fell out of love in the middle of saying yes and I can't stand to see him hoping that there will be ud in the end and I'm guilty that is why I told him to stop and totally reject his feeling and put an end to it which he understands that I am also grateful for.
17. Partner in crime
It's him that will always be my partner in crime. We had this kind of look that understood each other without saying words. He can stand me tupak and trip in life and I do to him also. In short, we have the same vibes.
20. Person that made me cried
Gosh, I am a crying baby and a soft hearted one that even when I see someone who cries I cry also. I can't figure out the reason for my last cry.
Thanks a lot❤
---
Recent Articles:
Lead from Unsplash.