Hi guys, what's good? I am sure after seeing my heading you probably thought I was going to talk about war or conquering nations or something like that ,well you aren't so far from it anyways. Have you ever thought about feelings or love as an allegiance that you have sworn to someone. Okay!! Let's see if I could explain what I mean .
how is it that once you start to develop feelings for somebody; it just seem like you swore an oath or some kind of fealty.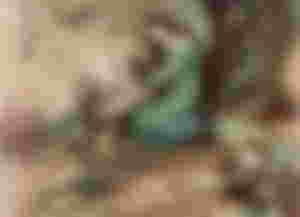 Of course a lot of people will argue and say it's a lie because there have been cases where people acted in such ways toward the person they "loved" that didn't really seem like it was in the Favour of the said person, other might say my hypothesis is wrong because there are different kind of love and different people love differently. Which brings me to the main reason for this article : what is love ?? How do you know you are actually really feeling the feeling of love ?? And yes of course God's love is a perfect example no doubt about that but in this context I am taking about the other kind of love, you know 😂 the kind that leads to marriages and kids, Yeah that kind. Thing is often times people like to think that they are in love but this is not often the case. When is it just lust or infatuation or mere attraction? How can you tell when it is really love .. like real genuine love.

check out these amazing sponsors of mine
A short story …
This is a personal experience; I met a girl some time in 2018. She was really pretty the first time I saw her, nice long hair ,bulging eyes, dark skin-melanin goddess but for me the most attractive thing about her was the away she smell . God!!! It felt like heaven just sitting close to her. At first I thought I liked her just because she was funny and how she would always make those her masculine vocal jokes but I got to find out that she was smart and polite. Man!!!I was in too deep. There is just one single thing stopping me now. A lot of guys were after her; guys who were way richer, Cooler, fresher and more experienced than I am; but was I going to let that stop me ? Never !!! I have got game too I told myself "show some faith man , you got this". What a joke I was 😂
In the next few months we became friends we started to talk a lot ,she shared a few personal things about her self to me and I thought to myself hmm maybe it was meant to be . Maybe she was just waiting for me. " ah this must be fate"😂😂😂. Well turns out she was just naturally a friendly person and whatever I thought was going on was just in my head .I mean I could swear we had a connection even my friends and I gave her a nickname that she knew about and they would often tease me in front of her but "Omo" as time passed I realized she wasn't interested in me at least not like that. Now here is where it gets confusing, I know I just like her.. like i am attracted to her . I don't think it's anything "special" like I don't act weird around her or show some of those symptoms you all be showing when you love someone. I mean she is great and all but i am certain it's not love, what gets me intrigued about the whole thing is the fact that whenever she wants help or i just feel even the slightest hint that she is going through stress or something and I could offer help, I just feel this overwhelming need to comfort her or just help her out and even tho I don't even think of dating her or having any sexual kind of relationship with her in the nearest future because I no longer expect anything in return ; I just feel the hurge to make her smile always.
Now let's back up a little
You might be concluding that I am in love and i may not be aware of what I am feeling, well sorry to burst your bubble I am sure I am not in love with her at least not anymore . How am I sure ? Well just trust me on this I am sure. The main thing is the way I always want to help her and just give her my support is that love ? Is that what it feels to actually be in love with someone? Because I am sure I don't get butterflies around her 😉 So what then is this ? Or what is love ? I feel like I should have started with this in the first place. Anyways she has friend-zoned me and quite frankly I love where we are right now as friends . Don't get me wrong I am not a simp 😂😂 of which there is nothing wrong in being a simp for a person you feel something for : nevertheless ,I just feel like it's better we stay as just friends.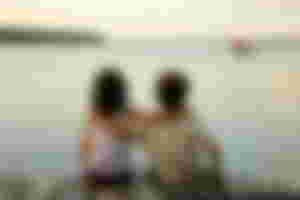 let me know what you think in the comment section and if you enjoyed this article please feel free to check out some of my works.
thank you for your time stay safe and wear a mask
arigato ✌🏼