Nigerian street foods.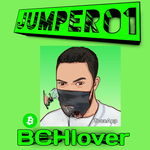 29 April 2022.
second and third image from unsplash.com
If you were born and brought up in places like Lagos, port-harcourt,aba or even the northern parts of Nigeria then you can never say you are a stranger to street foods. Especially in rural areas in the country most people survive mainly on street-food..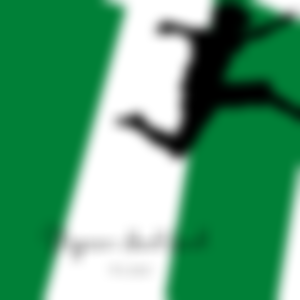 For those of us who aren't sure what street foods are let me try to explain. Street-food are edibles or food that one can purchase on the sides ways of a street or road. They are mostly food stands or kiosk.
In Nigeria most street food vendors are always found in the rural parts of the country otherwise known as the trenches. Example of these street foods in Nigeria include.
SUYA( roasted beef)
This is very popular in the northern part of Nigeria and in some parts in the west like Lagos in fact this is what I am having tonight😂. It is basically beef from cows roasted carefully in the open and it is mostly done by northern Nigerian men. If a customers sees the meat displayed on the cooker by the seller he points the one he wants and then the meat seller cuts and prepares the meat for him adding other things like grind-pepper, onions and sometimes tomatoes. It is very spicy and tasty and can go with almost any food or a nice cold bottle of soft drinks.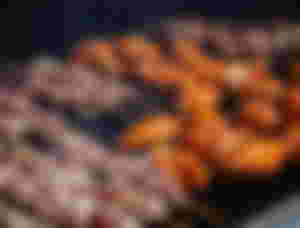 Boli(roasted plantain)
This one is most popular in and originated from the southern parts of Nigeria. Like port-harcourt,bayelsa and the likes. It is basically roasted plantain( sometimes ripe sometimes unripe) with tomatoes and peeper sauce make with different sweet African spices including ginger, onions and the likes. Some might even add roasted fish to the menu and boy is it tasty?.
This is probably one of the most amazing street food I have ever tasted in my adult life. Apart from the sweetness from the different spices, the roasted plantain is a very health combo as it serves the body with calcium for strong bones and teeth. So for my foreign friends planing to visit Nigeria soon please tell your person to take you to go get some Boli ( pronounced borlee).
Akara (bean cake)
This is very popular among kids. It is mashed beans, washed and grinded with fresh peppers and sometimes onions with other spices into a semi-liquid form and then place on heat groundnut oil and allowed to fry. It is mostly sold along with fried yam or potatoes but don't be fooled the main attraction is the bean cake locally known as akara.
This can be eaten on the go and bought to be eaten at home with pap or bread. It is a locally street food that have been in existence from the beginning of time and is often prepared on Saturdays in a typical Nigerian home.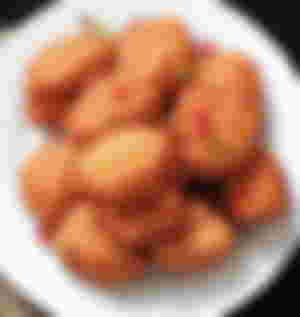 I would be stopping at the 4th for this article…
Puff-puff (small chops)
This bad boy is so popular that they even some in weddings and events. It is probably the god-father of street foods. It is made using floor, sugar and other stuff I don't know about. ( sorry😂😂).
They are really tasty and are mostly consumed by students, probably strolling home after school. It is best to take with a super chilled bottle of soft drinks or ice-cream. Oh heavens 😂😂😂.
These Nigerian street-foods are the best; they have been passed on from generation to generation and they really remind me of my childhood except suya anyways I still eat that everyday. Thank you for reading and I want to use this opportunity to appeal to my dear friend @TheRandomRewarder is something going on that you aren't telling me buddy ? Text me when you see this 😂miss you.
Alright bye.
Jumper
©2022
29 April 2022