Jumper is my alter ego.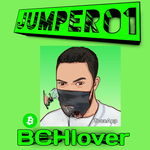 I was having a discussion with a friend a while back. We met on noisecash, she is Nigerian. A few days later she joined the Bch naija forum and somehow I got her number. As most of you know me on noisecash my username is jumper on there too. I and this "friend" have been chatting for a while every now and then only for me to realize that she saved my name on her mobile as jumper instead of Levi. Can you believe it ?😂.
I pleaded with her to change it to Levi not because I don't like "the jumper" name but maybe be because on this platform I am jumper but in real life I am Levi Does that make sense?Pay no attention to my ranting 😂😂
So one of my oldest subscriber on this platform reminded me of how I use to write about the kind of music I was on and that he likes it. Well it's been a while I made an article about music the last time I remembered writing an article like that was some 4 months ago.
So what I am going to do right now is give you a list of songs you should check out especially as the weekend draws close.
Fear no man by little simz

This is actually an old song featured on fifa 22 by a Nigerian-London Afro singer. The song is actually a blend of Afro sound and rap. Nice you should Check it out.

Sunrise by kygo featuring Jason walker

Another old song released in 2017. I think it is a beautiful song you should check it out if you haven't.

Holy Ghost fire by kiddominat featuring cavemen

I just recently reconnected with this song and believe me I haven't stoped playing it for days.

As it was by harry styles

Ex One direction band singer harry styles did a magic on this one. Of course harry sings so well but this particular song resonates differently.

Winner circle by Anderson Paak.

I don't have to say much about this last one just listen to it and discover another side of funk music.
So yeah this is all I have for today on jumper's current playlists. Next !!!let's talk about some serious issue..
---
Everyone one the crypto space is taking about the deep right now. The last time I check the price of Bch it was $196 ever since I have hidden my wallet I don't think I want to see what is left there. This dip is actually very scary and even though a lot of experts online say it's temporary and it has happened before this is my first time experiencing something as dip as this. Like I have seen some pretty scary dips but then I wasn't as involved in the crypto space like I am now.
What could be the cause? If one was to carry out an investigation on what has caused this I am sure they would come up with several points and factors that might have caused this but that is not the main issue on drown. The main issue is how do we stop the dip from becoming even deeper. For some this is an opportunity to buy the dip while for others this is a nightmare which ever one you find yourself just hold on tight it will all soon be over.. I believe.
Today
So today was pretty chill I spent the day searching my gallery for pictures of things I took in the past. I found one of them it was a picture of some bicycles and some really nice shoes. I can share them on here because I plan to use them for a project i am working currently but if you would like to see them maybe leave a comment and when I am done with the project I would send you a link.
I ate breakfast late today because I had a friend over we got talking and I totally lost track of time. In the end it was great seeing her for the first time.
My day has been okay so far I plan to do some other thing later I hope yours went fine or is going fine. Thank you reading this is all I have for you today.
signing out ✍️
Jumper
©2022