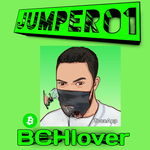 28 April 2022
These aren't real theories or something of that sort or wait is there a thing as "fake theories" I don't know, don't mind me I tend to talk to myself often. For me these are some sort of random thoughts or just things I have thoughts about due to these certain experiences I have had or due to certain things I have seen.. I should probably just tell you what they are and quit explaining hehe😂
"The older the word the younger we die"
We have heard about folks who lived what in Biblical times. Is it really 900 years? Is it 600 or 500? In fact, I'm sure that if someone lived to be 200 years old, they would consider him to have died young or prematurely. What about your grandparents if you don't believe in the Bible or the biblical era?
My grandfather died at a specific age, which was written on his tombstone as 120, but my father claims he knows it is more than that. I couldn't look into it further at the time because we were all grieving, but based on what I could gather, he lived to be 130 years old or more. My grandmother is well over 100 years old, and she is still alive and well, walking, talking, and even cracking jokes.
What I am saying in essence is the lifespan of humanity is probably reducing as time progresses because these days when people die at 90 or 100 we call it long life.
"Trees need humans to be healthy"
Hear me out when I say "trees" I meant those in the forest or the ones we don't take care of at all we just let them live because we are too tired to take care of them or cut them off.
After writing this part of the article I stopped because I felt like this isn't my theory this is already fact and yes you are right it is fact, the only reason I am including this is because of what I observed recently.
Around my area, there is a large tree that is tall and healthy, with wonderful green leaves. Nobody looks after it, or anything else for that matter, because it is separated from where people live and is the only tree left standing. I've discovered that anytime children are there, such as during school vacations, it blooms and produces even more branches, but once the children return to school, it begins to die or spread out.
Naturally, some youngsters wait around there when they wish to put the fruits on the tree down, but I noticed that two weeks after school resumption or when people are normally not around the neighborhood, this specific tree appears to be a shell of its former  blossoming self.
*forgive me if you think I just ranted some rubbish😂 I thought I did do*
"If you aren't book smart then you likely to be life smart"
This is probably not a theory anymore or even if it still is; it is probably not mine. I only say this because I have studied a lot of people in mY life and I have come to realize that only a handful of people can be book smart and life smart.
Of course, there are different types of intelligence and smartness, and that is not the case. What I am saying is that a person who performs poorly in school can often succeed in life. I'm not sure how to explain it, and I'm not talking about the Mark Zuckerberg or Bill Gates story line of dropping out form school besides I'm sure they were even smart in school.
I just mean I had a friend who failed at math every term back in secondary but he runs the family business which has to do with numbers and does it Efficiently well in fact he has his own business which he runs successfully and he is quite good at it I must say.
Maybe all of these are just rants and what not I am just saying these are weird things I have noticed.
Well thanks for reading😂. I promise to bring you something more exciting next time.
plagiarisms checker @TheRandomRewarder
Jumper.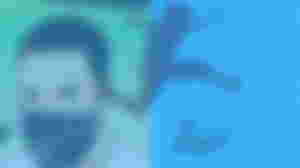 ©2022