Elemi 9+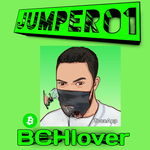 21st may 2022.
I already know what most of my Nigerian brothers and sisters on this platform would be thinking after seeing a title like this and yes I love the song of course Davido is my fave but more than the artist behind the song the message behind the song is something I love.
For all of my foreign audience who don't know what elemi 9+ means-Well it is synonymous to saying the nine lives of a cat. You must wonder why would a Nigerian artist use such line in his recent hit single titled "stand strong"
.. can't deny my devotion
Well according to the lyrics of the song he was talking about his personal struggles and life as a world wide artist in Nigeria. You see davido is from a very wealthy family and most times people tend to assume that because a person is wealthy they don't have problems at all.
And as much as that may sound true it is not everybody have their own share of problems. For the rich it might not be much but it is there. For davido one of his was how the death of his friends over the years affected him mentally and how make sure he doesn't loose his head and stay strong. Well he said all these in a short film that was recorded during the making of the song.
What does Elemi 9+ mean to me ?
Just for clarification Elemi 9+ is a Yoruba word. The Yorubas are a people mostly located of the western part of Nigeria. Well for me Elemi 9+ means not giving up. It signifies the undying spirit of a struggler. A person who has refused to be put down by life permanently.
Truth is adversity would come, as humans we should welcome them because it is part of life. It has been before us and would be after us. So we can't completely eradicate problems and adversity. We would always run into them so what can we do but Face them head -on.
The elemi 9+ spirit is an embodiment of strength and will. The will to get up every time life knocks you hard to the ground. The ability to stare life deep in the eyes and say "knock me down as much as you want but I am going to get back up".
Apart from that all the lyrics and their arrangements in the song is something I just think is phenomenal. First he started off with lines like"even though your body full of bite marks from all dem canines"- which was a way of him talking about his struggles in the part and all the attacks he had pass-through to this point in his life. He then went in the song to say " my fears are easier to face now"- which meant that he is getting stronger. And then he says "my steps are guided by jehovah"- which is praying for himself and the moves he makes. And he did that quite a number of times in the song.
Now people might say it's because I am just a big davido's fan yes of course I am but you can't deny that this song is a powerful song. For those of you who haven't heard the song yet here is link to listen. And without further ado ladies and gentlemen I give you stand strong by Davido.
---
Thank you for reading with me.
Jumper✍️
©copyright2022.
All rights reserved.