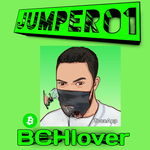 I am one of those people that sleep very late at night .. say 3am or 4am on a regular day ( I know I know it's a bad habit I am trying to change) but sometimes when I have had a very stressful day I often sleep very early.
Now let's assume I slept early yesterday, let me tell you how a typical day in Levi's life looks like .. assuming I have no plans whatsoever to go out neither am I meeting up with friends or doing an extra activities outside my house for the day ...
I wake up 8:00am in the morning, say a little prayer of thanks to my father in heaven for life, for family, for freedom and for friends. Then I stretch a little maybe some push-ups after which I try to greet everyone around me and make sure everyone is okay ..
Next stop.. Noise.cash .. I login to check my notifications bar for interesting topics, after which I head for clicks and shot still on noise.cash to see some amazing photos and even post one or two for my CLICKERS.
I usually don't spend hours on noisecash like I do with readcash.. so after making noise and responding to some noisers … I head for torum to check and see if my 31-day ban have been lifted( 9 more days to go). I check interesting crypto talks on there too .. read up on some NFTs news and then I leave ..
Next stop … MARKETCAP site I check on the prices of all the tokens I have stored in my METAMASK wallet. Yes you guessed right I am a holder .. i buy cheap and sell at higher price but don't look at me like that I also Stake some smartBCH tokens too like $ EBEN $MILK and the likes..while on the matter of marketcap I head to my metamask wallet and check on my tokens .. you know just to say good morning to my babies .. I call them my babies 😂..
Then finally the big boss, READCASH.. first thing first I check my earnings .. did @TheRandomRewarder visit while I was asleep ? If yes sweet 🤩.. okay how many times did he visit me ? I check that and then I head for all the articles showing on my Notifications bar. I click them all and read up on all my favorite writers on the site whom I have subscribed to while tipping their articles, upvoting and dropping comments.
By now I should have been gathering inspiration on what I want to talk about for the day and so without further delay I head for my articles, Click on write articles from here, I let my imaginations run wild😛. I also check on other articles I have on my draft do some finishing touches save them and exit readcash .
Then I head for WhatsApp, the green messenger app. I go to groups, first I click on BCH Nigerian forum for discussions and links and then next I click on my class's group QXPERTS for likely information concerning school activities. I check a few status mostly those of fine girls, I love me a beautiful woman's smile in the morning honestly it brightens my day 😂.
Finally I head for telegram, these past few days telegram has been a place for smartBCH rain .. rain in the sense that I have joined a lot of groups thanks to my friends and colleagues who introduced me to these groups where users in such groups rain smartBCH tokens day and night via the spice bot. So I usually just go on there chat with a few friends make some noise and then I leave telegram.
Then it's back to the real world .. this is the part where I head the kitchen for breakfast.. of course after cleaning my room and bed, brushing my teeth and combing my hair. Then I go straight for the kitche…
wait I feel like I am giving you too much information .. this is where I have to stop for now .. let me know if you want to know what happens in the remaining part of my day .. and then maybe then I would make a second part of the this article .. thank you so much for your time it has been a pleasure my friends …stay safe and stay happy.