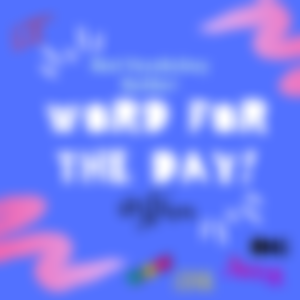 Today's word of the day is a useful one for describing something again the same as yesterday. But It's present-day.
Our word for today is,
It's pronounced: /iˈrasəb(ə)l/
It is defined in adjectives as "having or showing a tendency to be easily angered."
SYNONYMS (similar word): irritable, quick-tempered, short-tempered, bad-tempered, ill-tempered, hot-tempered
ANTONYMS (opposite word): happy, good-natured, unangry, pleasant, good-tempered, understanding, gregarious
So, if I use it in the sentence, I will say,
You need to wait and don't easily have an irascible mood.
I hope you like my example. I want to hear also something from you guys, just even write your own example in the comment below.
That's it all for today. I hope you learn something new from me. Let us learn together.
You can also review our previous word.
"euphoric"
"revere"
Leave a LIKE and COMMENT in this article if it is helpful for you.
Subscribe @Jthan for more.