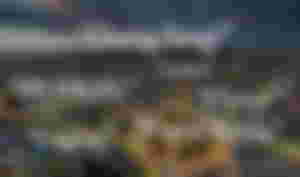 Bisaya, or Cebuano, is a dialect that is commonly used in the Visayan region of the Philippines. It is also used in other parts of Mindanao, but there are different kinds of Bisaya, but they're still classified as Bisaya LOL. But what I am about to share with you all today are the common Cebuano phrases and expressions that are usually expressed by Cebuanos in their everyday lives. I bet kuya ed @TengoLoTodo will be interested in this one since he likes to learn new Tagalog and Bisaya words.
We Cebuanos are very expressive; we can't say a single sentence without adding an expression, especially when it comes to cursing words. Not just Cebuanos, but most of us Filipinos. 
---
"Ambot" can be used in a variety of situations by Bisaya speakers. It technically means "no idea," but it can also be applied in a variety of other ways. It can also signify "I don't know" or "I'm not interested."
For example:
" Did you know that they ended their relationship yesterday?"
" Ay! Ambot lang uroy!" [ "I don't know"] or ["I'm not interested"]

or it could be like this ["Ambot sa imo!"]
I have seen other non-Bisaya speakers use this expression as well. Just like Ate @Ruffa , sorry ate, you're the first person that comes to my mind that usually says the expression "ambot" HAHA.
"Mirisi" denotes that whatever happened to that individual was for the best, which frequently occurs when something unpleasant occurs. "Good for you!" is another translation. "You got what you deserved!" The word "Gabaan" or "Nagabaan" means also the same thing.
For example:
["He got bitten by a dog for stealing someone's bicycle last night."]

["Mirisi! na gabaan!"] "He got what he deserved!"
"Saba Diha" is a derogatory term, however, it is not particularly negative. It literally means to stifle or shut off someone's speech. This term is sometimes used by Bisaya speakers to convey disagreement on a topic. "Hilom oy!" is another expression for this one which basically means "Shut up!"
For example:
[" Nanguyab man daw si Jon nimo? yieehh"] "I heard Jon is courting you? yieehh"

["Saba diha oy!'] "Shut up!"
"Kanang" or "Kuan" are Bisayan terms that are used universally. It can be both a noun and a verb. This is frequently used when a person is unable to specify anything or find the appropriate word. "Yung ano" is the Tagalog term for this one.
For example:
["Gi kuan lage ni kuan si kuan"] or in tagalog ["Inaano ni ano si ano"]

["He/She did something to someone"]
"Puhon" signifies "God willing" or "maybe someday." When you're hoping for something to happen in the future, you use this term. I'm hoping for a bright and prosperous future. God's perfect time.
For example:
["Ma successful engineer rako puhon"]

" I'll be a successful Engineer someday"
"Simbako" roughly translates to "God forbid". It is said to reverse the words that entail impending misfortune. We Cebuanos usually knock on anything but wood to take away misfortunes, or we say "simbako palayo" so that it will not going to happen. It's like a "sumpa," a curse. 
For example:
[" You hate him that much, maybe in the future you ended up together"]

[ Sus! intawn simbako palayo!]
The terms "Mao" and "bitaw" do not have any literal meanings. These are terms that are used to show agreement. You can also say "mao bitaw" to combine the two words.
For example:
["I heard all bisaya people are all pretty and good-looking"]

[" Bitaw! sakto na, tinuod jud na"] "Yup! that's right, that's absolutely true!"
---
These aren't just all. There are still lots of Bisaya phrases and expressions that are commonly used by Cebuanos and Bisayas. Maybe I can make another part of this one. But I'm not sure yet when will I e able to write about this. I hope you learned something from this one LOL.
Jini's Note:
Heeeyyaa! Tigidig tigidig! lmao. A never-ending thank yous to all of you my super duper awesome read cash buddies!
You can always hit the Like and Subscribe button if you want to. That would even make me happier.
Arrigathankyougozaimuch :>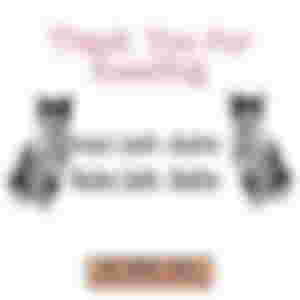 010262021