I got this title idea when I read ate Jane's article with her article "I'm Not Lazy, Just Tired." and I just also learned a new excuse for myself lol.
Here's where I also got the title of this article of mine
---
Those were the good old days when I was still the most punctual student in class, the early bird among the rest. That was when I was younger. I am that kind of student who is afraid to go to school late because of the consequences. Also, I don't want my atm card or my attendance monitoring card to have a mark of late on it. I was always the one who arrived early; I was the earliest. I mostly woke up early in the morning and took a shower and everything. As I've said in my other articles, our house was just right next to our school, but before, the second gate was still closed and we needed to go the other way, which is to go to the high way. It's not that far, just a walking distance. I arrived mostly at exactly 6 am, and sometimes I arrived before the school guard arrived, and the school was still closed. That's how good of a student I was. 
But, not everyone stays the same as they were before. We all change as we grow older and also, depending on who we influence and who we always hang with. When I was in ninth grade, I began to develop into a student who did not take school seriously. One thing that made me change is that my friends are all boys, ever since I was in 7th grade. From going to school to going home, we always go together with my classmates, who are mostly boys, and we also live in the same neighborhood, so that is why. We were classmates from 7th to 9th grade. That is why we became so close to each other and we're like siblings already. I was one of the boys. It's funny because I always excelled in class in my 9th grade year. That was also the time that I surpassed our 2nd honor. I myself couldn't believe it because I didn't take school seriously at the time. My friends even said I was too early for the second subject because I always arrived in class at 9 am after the first subject. LMAO. Every day, from morning to afternoon, my name was written in a log book with a "T" mark, which stood for "Tardy." 
Those were also the fun and memorable days I had during my high school days. But as I grow older, my laziness isn't the same anymore. Before, I was lazy just for fun, but as I get older, it's no longer fun, not fun at all. I am already in a reality that I need to face every day. There's something lacking. I've been longing for something, but I don't know why. One of the reasons I was so lazy is that I woke up every day with the same cycle over and over again. I myself would get surprised when, all of a sudden, I became so productive. Like, what is wrong with me? Did I eat something? LOL. I only get productive and motivated when it's already the deadline for submission. That's the time that I am so busy and productive, lmao. Just like earlier, I have lots of articles in my draft just hanging around, unfinished articles that I don't know when I will be able to finish. I have this habit of writing lots of stuff, then abandoning it later because I become too lazy to finish it. And if you're wondering how lazy I am? I am lazier than what you think.
Actually, I'm not lazy, I'm just a little unwell.
---
Finally, I was able to finish this one. It had been in my draft for weeks already, and I only thought of finishing it today because I just wanted to. LOL. This was actually my entry for @JonicaBradley's prompt. If you still haven't made an entry, you can freely share your entry too, and I would love to read it. 
And if you wish to participate,you can write anything as long as it's related to laziness and it has at least 600 words and 100% originally written by you. You can submit your entry here PromptlyJonica. Enjoy!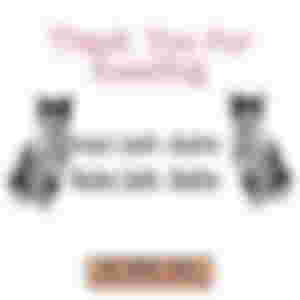 010202021