If you are interested, feel free to check the previous parts. Hope they will be helpful to you a lot
https://read.cash/@Jihan/quotes-that-can-change-your-life-part-1-83a91f4e
https://read.cash/@Jihan/quotes-that-can-change-your-life-part-2-8c145c18
https://read.cash/@Jihan/quotes-that-can-change-your-life-part-3-233b63b8
https://read.cash/@Jihan/quotes-that-can-change-your-life-part-4-5109c42d
So some people are expecting me to publish the next few parts soon. Hello amigoes, here are the next 3 of this series.😊😊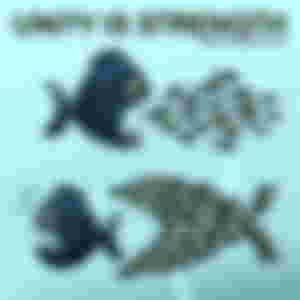 May be this is the first quote we learnt in our childhood. Many have learnt this quote by reading the story of dad and three sons who were told to break a bundle of stick by their father. Most common quote in daily life.
Most people try to be the lone wolf in daily life. To finish work in his/her way. I support that too cause one weak person in the group can ruin your day. But but, have you ever thought that may be you can do it alone by your life but what will happen to that weak guy?? Will he able to do the thing?? Just think of one thing. You are walking with 10 friends in a dark quite place at night and also think you are walking alone in that situation. In which case you have higher chance to get robbed. Look at the nature. Do you think a bee can make its hive??? Thousands work together to build a hive. That's their unity. When one from them will come to bite you, you will defend yourself and probably will try to kill it to protect youself. But what will you do then 10 or 20 of them come towards you?? You will definitly leave that place. Ants always amazes me, they are so small but collectivly they are very strong and how they work collectively to store foods. Don't you think we have a lot to learn from them?? Remember, like our fingerprints, our brains are differents too. when you put 3 brains together or 3-4 strength together, it will be far more effective. And you have to do your task and help from other no matter how little it is, it's a help. A little bit time is also very important in life. When the right time will come, you will be able to know it. So, don't hesitate to ask for help. Face any problem together with the sufferers and support each other. You will be much more strong and your life will be better than now I hope you. Trusting and a little depending on people is not so bad. We are social beings and things work for us like this normally😅😅😅. But careful while chosing friends, the world is not that easy as we think mates😊😊😊. One wrong step can lead to a great danger. So becareful and don't get yourself in danger. Take time and then judge. That will help you analyng the situations more.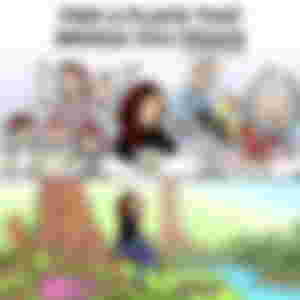 Peace, it is the one of the most amazing thing of your life. A bit of peace is sweater than you think. Let's talk a bit about me now.
I am ususally an open minded guy. I can't concentrate on one place to study. So I change my places and positions. Sometimes, my mom sees I am trying to read with my legs up and head down and tells me to meet a doctor asap😅😅. We have a park in my town here and it's tmy most favourite place. I take my books and go there to study. I hear the birds singing, squarells playing and fighting over a nut. There are two big ponds, I see fishes, crabs and flowers. Those are amazing. The give me peace and I never feel bored there. Whenever I am sad or annoyed,I go there. If you have seen my last post, you may probably know how much I am hungry for peace. It's a precious feeling.
So I just want to say, don't go for things that is not peaceful to you. Most common thing in a students life is his subject. He/she can't get the suitable subject and don't get peace by studying that subject and there are regrets and lack of peace for the rest of his/her life. Most common in Bangladesh. A boy dreaming of becoming a teacher is ending up becoming a office employee. So, try your best to avoid the things that annoy you. Injustices is the part of life and I am also trying to unsee it and aboid the things that ruins peace for me. If there is not peace, you can't have the proper fun. Money, fame doesn't give you peace. Then many celebrities didn't commit suicide. Peace is bigger than all of them. Go for the things that give you peace and don't force yourself to do something that your soul don't want to. There are sweets here and there and all will attract you but you won't like all the process to get them. Only go for those that are suitable for you😉😉. Life is too short to waste a moment in depression or sadness. I know it's easy saying but reflecting these words in life are very tough but nothing to lose trying. Go Go Go...do your best mates😊😊😊. Go and grab some peace😅😅😅.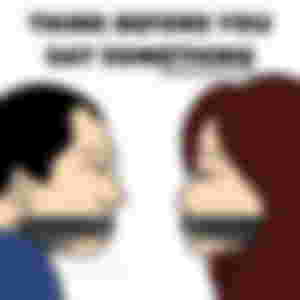 I always believe mental injury is as bad as physical enjury and both have the power to make a person a living dead.
Physical injury breakes bones but mental injury breaks your heart🙄🙄. It takes a lot of time to recover a broken heart too. Some words are killer. I know but I don't know if I will be able to able to make people understand here. I had a sister who commited suicide because she argued with her parents and her parents said unpleasant words to her. I saw her body hanging 4-5 meter away from me. I saw my teacher crying because her regrets were much much bigger and she was thinking she resposible for her suicide. So words have the power to take life as well. When it breaks people from inside our heart, it's really hard to recover and takes a lot of times if he/she can withstand that.
We ofter get hot headed during arguements and says something unpleasant that we shouldn't have said. So, we should always keep in mind that you are not in our full sense while we are hot. So, it's better to keep the words in a limit and not to speak much, avoid the situation. You should know about the person whom you are talking to. Like how sensitive he/she is, what's the actual story, in which state of mind he/she is. Don't say words that may hurt him and her and you won't be able to face him/her again and be ashmed. Be extra careful here. Words re like blade to me. It dosn't kill always but make more more wounds. So please watch your mouth and think before you say any words to someone or put any judgemet on that person. Take care of your near and dear ones. Like I said, don't do those that may take away your peace. Be sweet and avoid bitterness.
So these are the three for today's part. Hope you will be helped by them and that's to those who are encouraging me to continue these series. Follow them and make your life more beautiful day by day.