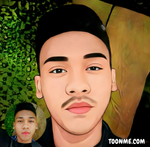 Problems within the family is so easy to resolve if both parties are willing to hear each others voice. But it can be difficult if there's an intervention coming from the outside. Those interventions can add up to the fire making it more bigger and harder to extinguish.
It's not so cool if someone is sticking their nose in someone else problem especially if it's a family problem.
I'm not saying that they can't help but atleast they should know their boundaries and they must keep in their mind that they can only give their opinions, advices to resolve the problem and not to dictate what should be done.
It's good if that's what they do but if they will add more gasoline to the burning fite then it's a different story anymore. This kind of thing happened in my life way back 2020 when I had a fight with my lola. It's not just a simple fight so it led me to go to my grandparents house in my mother side.
The start was so smooth when I was there and ofcourse as usual as what I'm doing here I did household chores and all just to be fair on their part. Money was not a problem because my mom who's in back then abroad gave money thru my tita, her sister. My father was visiting me giving me some money also.
Later on my father asked me if they give me some share to the money my mother was giving to them. I didn't received any so I said none. I was just oberserving them for weeks maybe they just forgot it or they just compiling it for me but at the end of the day they didn't gave me the share from my mother's money. I contacted my mom and told about it but she said to let it go for now.
At night back then when I'm at my room, they're at the terrace talking ill about my father. That he can't support us that's why my mom went to abroad and they're talking loud because they thought that I was asleep already. Well that's not a big surprise at all because from the beginning they didn't want my father for my mother.
I'm very proud of my father because he support us thru getting worked up as tricycle driver and a farmer. He worked hard to give me allowance back then that's why I'm able to get through and finished my senior high. Well they knew that and they are just jealous, I'm sure of it.
It's not a big deal for my father when I told him what I heard. He just said that even is they're talking ill behind his back, he will show them good deeds as he always do. From that point I admired more my father because that's a sign of maturity and being so humble.
Well he was right there because nothing good will happen if you will conkfront those people who talk ill behind your back. You can ignore them to the fullest showing them more good deeds to make them shut. You know yourself better than them, you know what you did , how good you are so why bother absorbing their nonsense blabbering.
After that stay in their house, my mother decided that I will stay in her sister's house in Castillejos, Zambales, particularly in Fiesta subdivision. My mother's plan was I will stay there because she was about to go home here in just 4 months. She planned to visit there then we will go home together here in Nueva Vizcaya.
That was the plan why she's not gonna go home yet. She give 110$ or 5500 pesos every month to her sister for my stay there so it's like I'm a border there. The $10 was my allowance but my tita was only giving 300 to 400 to me and she will said that the fund my mother gave was not enough huhu. What I thought in that moment was they just want more money from my mom.
They want to milk her money and that's not so cool. What's more worst is her husband want me to go find work in malls and in Cargo ports. He want me to earn some money so that I can share some of it. That's the picture I get from him.
I said that I will think about it because first of all I'm not a resident there, I don't know the people there and mostly if you're new there I'm sure they will find a way to trick you besides I'm just staying there due to some problems. I find it very insulting because my mother was giving money and yet they want me to find work in a place I'm not familiar with.
Some people out there may think that I'm just a lazy brat who only wants money from my mom because I don't want to find work.
Depression is trying to kill me that time and yet the people my mom trusted to take care of me was not able to understand me and they're trying to burry me farther than where I already was. I talked to my mom regarding their treatment to me and she said they are borrowing money from her $1000 or 50,000 pesos.
My mom said that she don't have that kind of money because it's already spent in our little house. My tita was angry to her so her actions are going towards me. Knowing the situation why that's their attitude to me, I decided to go home already and to go back to my lola. She agreed and I only spend 1 month there.
From then I cut off my communications to them because when they chat to me, they're always asking for money. What's worst is they are very demanding and have no respect.
Author's note
Upon my stay in their houses for not that too long, lasted for only 2 months, tkheir true color showed up and they just showed me their true intention towards me and to my family. I'm not angry to them and I don't want to plant some of it because it's just a pain in my head.
Sometimes people shows their true intentions when you are not listening to them or they may show it when you're at your weakest state. Until now they are not talking to me and it's okay, it's not a big problem to me. Also karma is on them now so I think karma has a time system also. It can happen instantly or it can happen in the later months and years.
All in all, don't be fooled by the capes of other people. Always be careful to know their true intentions before trusting them because they are not the one who will suffer later on if you failed to know, who will suffer will be you.
That's all for today and thank you again for reading my blog. Let me see you again. Bye bye.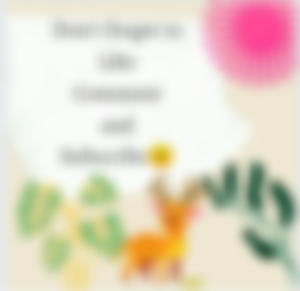 Lead image: I made it in Canva same with the image above.
Thank you to all of my sponsors for always being there and to all my readers.💚