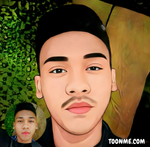 When the world was first created by the creator, humans had no knowledge about us. Creatures from the moon which later on became your enemy of mankind. Before you we're born I've been existing for several years until the time, I was used and controlled by a human being with a great visual power. A human being with a unique pattern carved in his eyes.
His eyes were bloody red as the moon back then when he tried to rule over me. I can sense a lot of hatred molded in his soul. He seeks revenge in his village, he wanted to destroy it.
But your father stop it from happening, as the leader of the village, he has to sacrifice his life together with your mother in stoping me. The village was in a bad shape long before they stopped me from moving.
The seal came from your mother which stopped me from rampaging. At that time I don't have any knowledge that you were born and I didn't expect your father to seal me again inside of you. I was very angry that time because after a long time that I regained my freedom, I'm being sealed again and much worst into a baby.
The elders of the village learned the truth about me being sealed inside you. That case made the villagers to hate you, curse you, harass you, bully you and worst tried to kill you. The villagers see you as a bad luck that brings disasters. They didn't see and consider you as a human being , a child but they consider you as a human carrying a monster.
I witnessed all of your sufferings since you were a child. But that didn't stop you from living a normal life just like the other kids around you. At school they made fun of you and they don't want to play with you but a single human approached you and showed your worth as his student.
He didn't see you as a monster but a fragile child who's life has been cursed by fate. He took many measures just to ensure that you are living your life in a good way. Seeing you wearing those happy smiles when you're with him made me happy because for some reason I also felt his care towards you and to me.
A tragedy befall to your village. Many of the villagers died. Then you learned that the attack was meant to capture you because of me. They wanted to extract me from you but you trained hard in order to defeat the enemy. In the end you're anger and hatred towards that enemy consumed you and turned into a beast(me). But your father came to your side and comfort you, reminded you that you have friends waiting for you. You returned to normal then defeated the enemy before you. At that moment you became the hero of your village and I was happy for you that time.
When the crisis of the world arised known as the great ninja war which meant to capture you in order for them to extract me from you to be used in their evil plans. All of your friends who belong to the five great nations tried to hide you somewhere. While hiding, one of the ninja who especialize in controlling a monster like me taught you how to control me. You succeeded in controlling my power. Our bond at that time deepens and become more thicker.
You felt that somethings off so you struggled and tried to go outside. The moment you stepped out, you sensed all your friends and others sacrificing their life for you. You rushed to the battle field then found out your comrades being pinned down by the enemie. A lot died protecting you but you use it as your strength instead of being a cry baby. You fought beside them and ofcourse showing off my powers to them. I was so happy to fight beside you, helping you with all my strength.
We've been together for how many years till the time you get married and have kids. We've been a lot of struggles, ups and downs. We've been in the bridge of life and death several times. I've caused a lot of pain to you, you can't live a normal life because of me but instead of hating me, you embraced me. You formed a strong bond between me. I've done a lot to you for long and today I will bid my goodbye to you my friend, partner and brother. Our memories togethe will be engrave in my soul as I take another journey.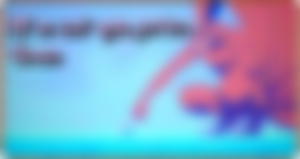 -Kurama's last fist bump with Naruto today. As he sacrificed himself for Naruto to live one more time. Their friendship taught me a lot of lessons and it will remain until I become old.
And that ends my article for today buddies. Thank you for reading this far. This article is not that much important but what's written here is just a letter on behalf of Kurama a while ago when I watched the latest episode of Boruto: Naruto Next Generations. Bear with me guys. hehe. See yah in my next articles..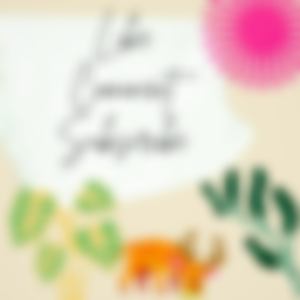 Lead Image: I made it in Canva, same with the image above. Thanks to their free templates.
Plagiarism test: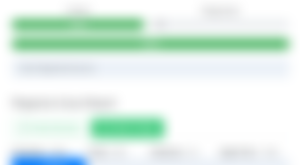 I want to thank you my generous sponsors and readers. Thank you for the support as always. Feel free to visit them buddies. Arigatou.💚