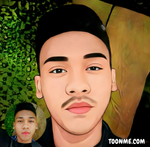 Losing things might be painful, enough for you to cry until something will run down through your nose hihi and the viscocity is like the condense milk haha. This article is all about the past wherein I lost variety of thing inside our class during my elementary and highschool days. I'm sure you have some too so you better check out if we are the same with the things we lost or should I say was stolen in a snap haha or they barrow it but it didn't come back.
Now let's begin. Back in elementary days despite being poor my schools supplies were provided by my parents without any problem. From pad paper to crayons. The prices of school supplies back then hasn't gone up compared to the prices now.
In school loosing your school supplies will be your worst nightmare because you can't do the tasks without them especially if your classmates as not that generous even if the one their using is yours haha.
These are the list I've lost while studying.
Pad paper, let's start with this one because this is the basic school supply you must need to study well lol. My paper back then has the colored lines blue red blue and I bet everyone has experience writing on that one. Especially those zigzag lines, straight, slanting, curve lines. Bring backs memories huh bring back yoh.
I've got a nickname for this one and that is the tele pad paper. Sounds weird haha. Why? Because for example when I left my paper in my desk and I went to canteen to buy some snack, when I go back my paper is already in the chair of my classmate who's in the front. We're not seatmate. My chair was at the back so how come that it went there.
When I asked if how did it got there, he said "Huh? this is mine. I have my name on the side of this paper." Wow carabao. That's amazing then haha. But I told him that I recognized it and it has my name written on it's back cover. He said wehh,I don't believe you. If it's mine, it's mine. Arrogantly speaking lol.
I called my teacher to settle the issue. She told my classmate to tell the truth and she instructed him to see the back cover if I'm telling the truth. He show it off and the issue was solve. My teacher told to his parents what happened and they scolded him. After that I told him that he can ask paper from me if he don't have one so don't steal things you didn't own. He said yes so from then I became the supplier of paper in the class hahaha.
Next one is the magical pencil, that mongol 1 and 2 pencil with the built in eraser. This one is the reason why I graduated in elementary lol. My pencil gone missing after putting it down in my desk while my teacher told me to do some errand. When I go back, it's already gone. There's a name engrave in my pencil so that I can recognize it if it's stolen.
I found it in my classmate's hand but she said she barrow it even if I don't give permission but I let it slide so I just said ok. When I asked her where's my pencil the other day, she said that she already gave it to me the same day. After hearing what she said my mind was blown because I'm not that old yet to forgot that she didn't return it. lol
She even told me that if I want I will search her pencil case so I searched her case and I found a pencil but my name on it was already been cleaned up. Maybe she used a knife to smoothen the surface. What a clever one haha. I have an extra so I didn't argue anymore. It such a pain.
The next one is my crayons, I'm sure you used crayons before with the name Crayola. It was so trending back then or it's just the one we can afford hihi. There's a better crayons like the brand Fiber castle, it's good if you want to blend some colors to make new one. I used it in senior highschool because of those poster making projects.
It's not that my crayons were totally gone but some of it was missing and if not missing, it's pieces are broken into two hahaha. My head always hurts when it happens. They don't know how to take care the things they barrow hayystt. So when I got those fiber castle crayons, I will say, use it carefully and don't use it too much lol because some of my crayons back then are almost eaten up by the paper huhu.
Last but not the least was my books. I bet allk of us experienced to have those old books in elementary wherein there's a number below the book written in a marker. Since it's a lot of books from english to hekasi subject aww, it's very heavy to carry it everyday so I left it below my chair. My name are written infront of each book.
The problem is even my name was written infront of the books after a few days of my books staying below my chair, it will be gone one by one when it's already time to return them in order for our clearance is signed. What I experienced is that the number below my books was smoothen by that rough paper used in furnitures hahaha. Liha in tagalog.
It's not a good experienced for me since because of that my teacher forced me to make a new one by book binding by the coppied pages of the book. It cost me a lot since it's not only one.
Since then I carry all of my books in my bag even if it's heavy just to make sure it will not be stolen.
---
This topic was in my mind yesterday when @ExpertWritter shared something in her social media account about those old books in elementary. I hope your experienced was not that worst as mine and that's it for today so see yah next time.
Thanks for reading.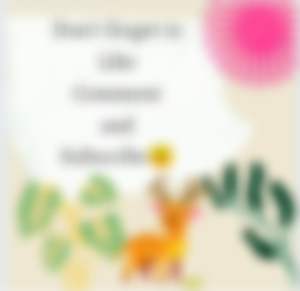 Lead image: I made it in Canva same with the image above.
Thank you to my sponsors and to all of my readers. I appreciate it.