Grinding makes my eyes aching
Date: August 04, 2022
The sun is up, the weather is favorable. This is very good to those who do the laundry today.
Hello my dear read.cash friends. How are you? I hope you are all well and blessed today. Eat healthy foods and let's strengthen our immune system. Monkey pox is everywhere. It already reaches our place and people affected it isolates themselves. Anyway, that's not my topic for today. That is just a friendly reminder that we still need to follow health protocol and observe proper hygiene all the time.
I and my son got home from his school. We go there because I planned to pass the requirements for enrollment but sad to say the school is close. Might be we will go back there next week.
---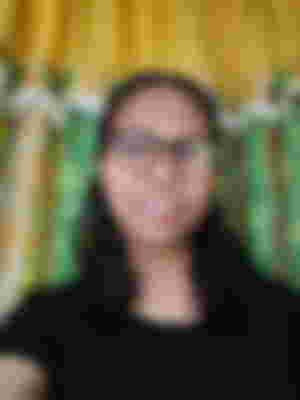 When I was in high school, I do have an eye problem that push me to have an eye check-up and I ended up to wear an eye glasses. At first, it seems that I am crying because my eyes become teary. Might be because I am not used to have an eyeglasses until such time that I am used to it. It is hard to have an eye glasses because sometimes I am studying and fall asleep and it broke a part of my glasses.
My teacher told me that after a year if my eyes is okay, I won't wear eyeglasses again because the grade of my eyes will go higher. Fortunately I felt well and never go for another check up. Until I was in college I never wear eye glasses again. But one day, when I am so busy with our thesis and I have long screen hours my eyes ache again. I felt nausea and I felt dizzy. It resulted an absent from school. So I relaxed my eyes until I feel well again.
These past few weeks when I landed and started in hive, I had a very long screen hours because I am trying to learn and making some blogs or articles. I felt dizzy and nausea again. My eyes is aching. I also sleep so late at night. My husband noticed it and explained to him that I am learning another blogging platform. I am asking his understanding this time because I can't wake up early to help him prepare for his work. I told him that I am like in training for a new job. Someday, I will know how to do it and will adjust my time.
I had an anti radiation glass before but I never use it. Now, I tried to use it and glad that it helps. When I didn't use it, my eyes felt tired easily. I also have a blurry vision right now. Might be if I have enough fund, I will go for a check up again.
I told myself to manage my time well and never push myself more than the limit. Hopefully I can sleep early, I am so guilty of not taking care of my eyes since I become busy learning and grinding in different platforms aiming for a goal that will help for our family.
Grinding and aide hustle is good but we also need to take care of our eyes and our health as a whole. Good health is our capital for everything. If we will lost it then how can we grind and do the things we usually do?
Keep safe, keep healthy my dear friends.
Thank you so much for reading. Don't forget to leave a comment if you can relate on this. Subscribe for more articles.