Before and after
There will be always before but we don't know if their will be after.
Thank you so much my dear wonderful sponsors.
Life is short, we know our past but we don't know what tomorrow will bring.
Last Wednesday we had our grand alumni homecoming. I met my classmates, schoolmates and teachers after 17 years. We visited our alma matter once again and there are lots of changes or improvements. It was a great and joyous day.
During that day we talk about our past and see who and what we are today. We have a lots of before and after. I will share some to you.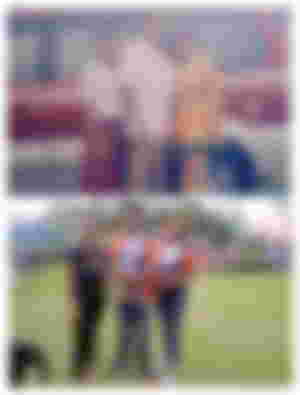 Before 99% of the girls were thin, slim or let's say sexy and don't have stored fats in the stomach. Today, most of us are chubby and have layers of fats.
I don't know why most of us during high school were slim and became chubby when we got married. It might be because mother can't skip meal or can't let meal te to pass because we will suffer headache if we do. We really need to eat and most of the time mother eat the most. Might be that is the reason why we became chubby.
I remember when we gave sizes for our t-shirt in the group chat. When we are still students, most of our sizes were small while now, most of us is medium, large and some are extra large. We do laugh at ourselves because most of us gain weight. Their is only one who is still small. We also have one classmate who is chubby before and she loose some weight now.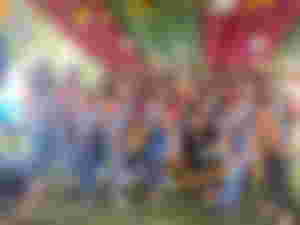 Single and married
One of the question we asked is, who is still single? We found out that we have one girl classmate who is still single at the age of 33. We didn't expect that she is not yet married because during highschool days, she already have boyfriend. We also have 2 gay classmates who are still gay and single right now.
Good and bad
We are so amazed to know that we have one classmate who is known to be a bad boy or a bad student before but now we can say that he is now a good man. He is already married, have kids and serving the Lord. Our classmates used to call him pastor but he said that he is not a pastor and he is just a sinner saved by the grace of God.
School activities and family activities
When we are still a student we keep talking about our assignments, projects, quizzes and exams but now as we met again we used to talk about our family, how many kids do we have, how old are they, what is their milk, where they did enroll and what are our kids performance. We also talk how our partner (husband or wife) allow us to attend that gathering. Some said that they are just until noon, others said that they are allowed until afternoon and other said their partner allow them to stay until evening to enjoy the said activity.
Some of our classmates who are silent before already knows how to go along with the classmates. There are also some noisy classmates who are still noisy right now.
Leader and member
Our class president before is inactive in the alumni activities right now. I don't where he is right now and I don't know his reason of not joining. We have a simple classmate before who had an attitude of a great leader and we appoint her to be the president of our batch.
---
There's a lot more but I think that is enough. Meeting with our classmates after a long time is great to cherish. We really have a lot of things to talk to, from reminiscing our past, talking our present and imagining what will be our future. Indeed it was a great day.
Thank you so much for reading.
All photos are mine.