Bad news phobia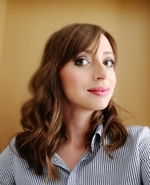 Sometimes in life we ​​feel powerless. Traumas leave their mark, which is difficult to erase. Someone never manages to erase them, and someone represses them deep inside as if they were never there. But from time to time they surface to remind how difficult it was to survive them.
A few days ago, I realized that I suffer from a special kind of phobia. It is possible that it cannot be called a phobia and that in theory there is no such type of phobia, but my experience says that it does exist.
The trauma I experienced last year left consequences. It happened that I received the news that my father died suddenly. I couldn't accept that. My sadness was immense. Painful emotions are still present today as if it happened yesterday. Time passes but sadness and pain remain.
People say that time heals everything, but it didn't heal me. On the contrary, I feel sick. The sadness produced anxiety that culminated in what seems to be a phobia. I'm afraid of receiving bad news. This is no ordinary fear. It is more than just a fear.
A few days ago I fell asleep very early. I was woken up by my husband talking on the phone and saying, "Really? She passed out? I'll be right there." I jumped out of bed. My heart was pounding. I asked my husband what happened. While I was saying that question, I couldn't feel my legs. My stomach hurt a lot. He told me that mom passed out. I asked, "Whose mom?" He said, "Your mom."
He was talking to my sister. My whole world turned upside down. Traumatic news again like when I received the news about my father. I started shaking. I told my husband to leave immediately. My mom is infected with Covid. I thought the worst. I was alone with the children who were sleeping and I wanted to go to her place as soon as possible. I called an ambulance. I gave them the information and asked them to come immediately. They asked me if I was with her. When I said no, they told me they couldn't come. I yelled at them. I felt so powerless.
My sister tried to help mom but she didn't react. She sought the help of our neighbor, who is a doctor, and in the meantime she called an ambulance, and my husband also arrived. During that time, I called all the people I could think of who could come and watch my children while I went to her. My face was yellow. A phobia took hold of me. A panicky fear that was getting bigger and bigger. I was afraid that my sister and husband would call me and tell me even worse news.
The phone rang. My sister called me. I was shaking with fear and my breath stopped. She said that mom has regained consciousness and is feeling well and is currently telling the doctors what happened. She was exhausted from the virus and the medication. She also took a medicine that has not been sufficiently tested and which she received as therapy in the Covid clinic. Body weakness resulted in loss of consciousness.
When I heard that she woke up and was fine, I felt... grateful.
Be grateful for each new day in which you and your loved ones have opened your eyes. That is enough for happiness.
Thank you very much for reading. The article is original and mine and the lead image is from unsplash.com.