Love this photos a lot
#Blog 190
Halu halu everyone! How's your day out there? Is it raining also in your place? Haizzt here in my place as usual, again. Raining everyday here at Mindanao is like December also.
Eventually I missed the real summer that I spend my whole 2 months vacation at the province of my mother. As I remember when I was a kid, one of my auntie is the one will bring me there. And you know what? My nanay will not give me money as my allowance.
Since I'm just a kid that time it's okay for me. Good thing is my auntie's/uncle's is the one will give me money there to buy some foods that I want. Then I can choose which house I want to stay. All I need to do is my request. That's how I spend my vacation and I missed it a lot.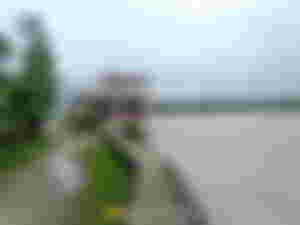 When we arrived at hinatuan last Wednesday during the burial of Auntie Pacing, I dare to have a selfie there eventhough got a lots of people. I don't care and they don't know me hehehe.
This seawall is one of my fave tambayan and its just a few steps only from my auntie's house. Got a lot of changes when I roaming around. This building of Hinatuan Tourist Assistance Center is new for me. This area is just a videoke house when I was in College. I've got drunk many times in this place.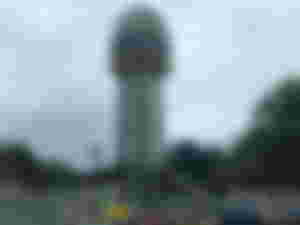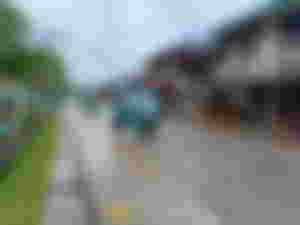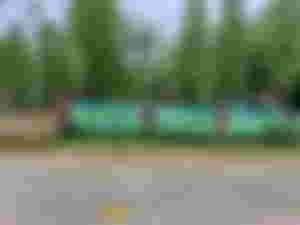 Love this photos a lot and this is the outside of my aunties house. We're all near at the park, public market, church, barangay gym, city hall and police station. Then now they have a PAGASA at the left side of the house of aunties lol 😅.
One thing is they have a 7/11 also just near of the park. It's a wow! It's been a long time since my last visit in my mother's place. How I missed the park, were always playing there with my cousins. The design is just the same.
Summer league is one the best for us with my cousins. Watching basketball at Barangay Gym is awesome. Of course we have a different crushes lol 😅. Then disco time will not be missing. When we're at highschool were quite naughty you know hehehe. Me and some of my cousins are sneaking in the house just to attend in a disco.
While I'm walking in the street some people still recognized me, even I'm wearing a mask hahaha. It's a great feeling that they don't forget me for how many years I didn't visit this place. I've got a lots of memories here that even the beaches that I loved the most. Hope I can visit again this province of my mother and I didnt visit all my friends there.
Thanks to all my sponsors!
Just wanna say big thank to my sissy ever @Sweetiepie for renewing. Thanks for staying in my sponsors block sissy and take care of yourself there.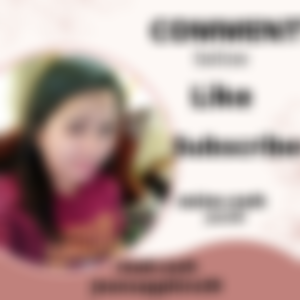 April 10, 2022
6:45pm
Sunday
Philippines
The fighter mom,