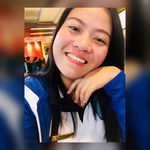 November 3, 2021
It's the 3rd day of the month and I've seen a lot of articles that sums up their goals if they had achieved it or not. They have shared the summary of their earnings from the month October. Now, I'm going to also share if I attained the goals that I set up. Then, how was it going?
By the way, if you haven't read my previous article about what are goals that I set up for the month of October. Then you can freely check it here.
Now, before checking on my set goals if it was being achieved or not. Let me first share on how much did I earned for the whole month of October with this two amazing platforms read.cash and noise cash.
Disclaimer: This is not to show off boastfulness neither bragging but I just want to inspire those other BCH hunters especially those newbie in this community to not stop but rather to have patience and hard work. For sure you'd also get what I get, what others get even more of what we get as well.
For Read.Cash:
I have earned $184 for read.cash with a total of 24 articles. That was 9,300 pesos.

I never thought that, I was able to earned this much because I never able to save them. All I earned in this platform last month was being spent. Then, this morning I added all the amount I withdrawn from my wallet which came from my earnings here and found out that I was able to withdraw a total of $184.
For Noise.Cash:
I have earned $66 for noise cash. That was 3,300 plus pesos within the whole. Not bad at all for me.
The total I earned for the previous month wasn't HODLed that's why I never expected that I earned that much. Maybe, it wasn't much for the others because I knew some were earning much more than me. But, I was so grateful that by just posting short posts on noise cash and publishing articles I was able to have that income in a month. In addition, when I also checked my earning from the previous months before October I wasn't expecting as well that I was earning more than 10,000pesos or more than $197 a month. That's why I'm so lucky I had this kind of income for at least unknowingly I was able to earned that much.
But, as I've said I wasn't able to HODL that earnings of mine because I'm depending on my bch income to be able to provide our daily needs specifically my son's need.
---
First...

For the month of October I was able to published 24 articles. In other words, I wasn't able to attained this goal since there were 31 days of the said month. Supposedly, it should be 31 articles in all.

But, since there were instances, circumstances that are beyond my control which somehow leads to ending a day without publishing an article. Therefore, even if I wanted to time won't cooperate as well along with my state of mind.

Still, 24 articles for the month isn't bad for me at all.
Second...

This one, not achieved as well.

I thought I can but my hectic schedule as a mother, as a faculty or teacher hinders me to read at least 10 articles per day. But I tried my best that I can able to.
Third...

Well this one. It's a YES. I was able to upvotes all the comments who commented my articles.

To those who always leave comments on my articles can surely testify this claim. Because, I really tried my best to also give back to the community by doing this goal. Upvoting of comments and articles.
Fourth...

I was also able to add on my sponsorship lists 10 new users in this platform. Then, as of now I had already a total of 25 users being sponsored.

Still, I'll continue doing this goal.
Fifth...

On the 1st to 3rd day of October I was to earned $3 per day on noise cash. But the rest days I wasn't able to earned such. But everyday I was able to at least earn $1. So, not bad again for me.
---
That was it.
Therefore, to summarize. Not all goals were being achieved but the thought that at least I able to tried my best is what matters most for me.
"For my sponsors and those who upvoted my articles. I would like to say my deepest gratitude and happiness for you all since you always keep me inspired and motivated. Thank you so much. More blessings to all of us here. Love you all :) - @Janz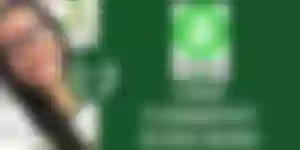 All images were taken and screenshot by yours truly.