My Father, Sister's Creepy Experience!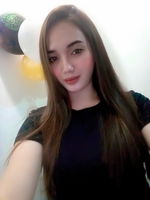 Some of us may encounter a lot of experiences. A different kind of experiences. All of it are unpredictable. We didn't know that it will happen and that's what we called life is unpredictable. Life is full of horrible experiences and scenarios.
________________________
Elementary Years
We were in elementary years that time. It was 5 pm, my mother was busy cooking at the kitchen. I was there watching her. I love watching mom while she was cooking our foods. It's one of my happiness when I was a kid. I wanted to learn that's why I watched her.
My second sister, ran fastly at the kitchen then we were curious what happened to her. She said, she will going to the next barrio because there will be an important thing she was going to buy for school. She and her 2 classmates were the companions. My father will be the one who drive to them. She fastly change her clothes and went immediately since my father waiting them already at the road.
It was 6 pm already. It was only 15 minutes before they reach the barrio. It was 7:30 pm already, they went back home. We were shocked because my sister was shaking and she was really scared. She cried a lot. My mom got panic, what happened to her. We were really nervous. We keep asking her what happened but she continued crying. She didn't answer.
I gave her water and foods so that she could eat her dinner already. My father wasn't at home yet because he parked his tricycle first. We keep asking questions to my sister but still she didn't answer. We were worried a lot.
We keep waiting my father so that we can asked him because we were too much worried about her. At last, my father came home already. My mother asked him immediately what happened to them. My father told us what happened.
My father said....
They were on their way to the barrio and thankful they still buy the projects. When they were on the road, everything was normal. We were aware also the road on that barrio was like creepy one. There were no lights at the road. You can only see the big trees and rice field.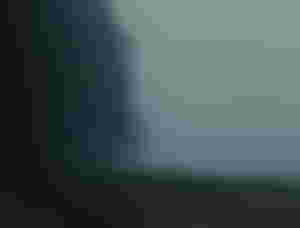 There is part on that road you can felt somethin' heavy when you pass that road because it was really different. You can see the big tress only and it is really dark, it's not wide.
When my father, my sister and her classmates were on their way to go back home, they passed on that road. Nothing happened and it was in a silence but after a few minutes there was a big animal suddenly passed on that road and my father was really shocked because he nearly hit it. At first, he thought it was a cow so my father stop the tricycle and look at it but he didn't see anything.
My sister and her classmates were really scared already. When my father decided to continue but his tricycle didn't start. My father was really worried because of what happened because they were in the middle on that road. It was the time, my sister started crying. My father get his flashlight to look his tricycle what was the problem, why it didn't start.
My sister and her classmates sit at the back of the tricycle. My sister stopped crying because my father comforted her. After few minutes, my sister shocked and shouted because she saw a lady in a white dress and the lady was walking beside at the road. Her classmates and my father saw it also then my father fastly get on and tried to start his tricycle. He was really thankful because it was okay already. My sister and her classmates continued shouting.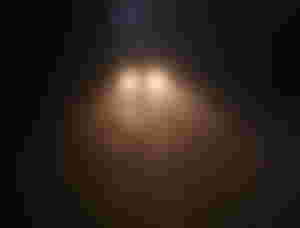 After 3 minutes, they stopped crying and shouting but after my sister saw another one. She saw a two person standing beside at the road without their heads. My sister shouted again and crying.
"My father told us that he saw also the two persons without heads and it was his first time. He couldn't believe it. He admit he felt scared too because it was really scary and it was really dark especially when his tricycle didn't start. It was the worst happened to them. He didn't expect it would happened."
________________________
Thank you so much. I hope I give you some worthy time with this article of mine.
God bless everyone. Stay safe always. 🙏
-JRamona20 💜