My Anger Issues
July 3, 2012
Something... someone triggered my anger again this afternoon. I don't get angry easily... so I thought... or was it I just try to keep it within me.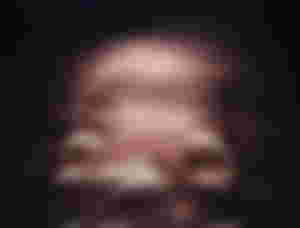 I was started to write a different article earlier. However, something has been bothering me since last yesterday. I was made aware of a problem conerning my brother and with his family... I was concerned but I can not contact my brother... our eldest.
We are four in our family. Both our parents passed away already. I am number 4. I called brother number 3 and told him of what I have heard.
This morning, I learned something that elevated my convern to worry. But there is nothing I can do for now.
I decided to divert my mind and watched the latest and last episode for this seaon of Stranger Things. It's two hours long.
Half-way the show, my son who was watching TV oustide came in crying. He said his cousin who was almost twice his age kicked him... not strong... but kicked. We said he must have done something to bother his cousin.
He went out and after a while he came back crying again. The cousin ate almost all of the chips he was eating while watching TV. This snapped my patience. I was avoiding not to say anything to the cousin. I was scolding my son and told him not to cry on little things But then, the cousin did not kept his silence. That snapped my further. he is bigger than me, so I asked if he can manhandle me already.
I don't like trouble. I don't like to fight. But I'm not the person who will back out from one if triggered.
Yes, I think I have an anger issue. It's not that I get mad easily. I always try to extend my patience as long as I can. But could it be the problem? I would and could stay silent all day. When I get irritated, I would rather keep quiet. But when something would trigger to lose my patience, I will blare out.
I wanted to go back to the article that I started earlier... It's a reflection. But how can I make a reflection when I am filled with anger?
To make me calm, I opened Medibang Paint and continued working on my swordsman... after doing my sketch, I did another one... I just let my hand take control of the stylus... I ended up drawing something that looked like a monster... maybe it's the monster inside me.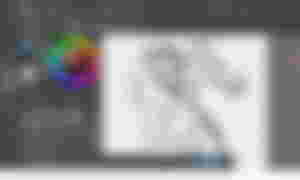 Anyways, to help calm me down further, I decided to write down what I feel.
At least drawing and writing helps to calm me down.
---