Let me start this post with this video: The Great Google Crash: The World's Dependency Revealed:
August 28
Hi, I am John and I have been a Google user since, I don't know perhaps from its beginning. From Google Chrome, which perhaps ended the browser war a long time ago.  I am still using my very first gmail account, although I'm no longer using it for emailing purposes.
And I have been using almost all of their free services and the services that the bought under the umbrella of Google. But recently, I availed a new Huawei phone that does not run Google Play. Though there are workaround on how to Install Google Play and have access to Google Services, I opted not to.
In this post, I will share with the Google services that I had and have been using until my new Huawei phone arrived. And how I am living with less Google.
---
Google Chrome
When it first came out, Chrome was the fastest browser. And it stayed that way for years. Chrome was my main browser for years. With it's ability to sync data across devices, it was the most convinient browser to use even when I'm not using my computer. Of course I always use the Incognito Mode whenever I use a computer that I don't own.
Google Search
Google Search became the most popular search engine almost instantly. Pushing Yahoo! and the other search engines that existed before its inception. Not only that the Google Search Engine was reliable (so to speak), it has tons of easter eggs that makes it fun to use when you get bored. Want to try some?
Using ask Google these terms and see what happens
flip a coin

conway's game of life

askew
See what I mean? How about..
do a barrel roll
Having fun yet? If you want more, you can check out this video for more Google Easter Eggs.
Google Mail
Google Mail or GMail has been my active email address(s), after I gave up my Rocket Mail. I wonder what happened to Rocket Mail. And I have at least a couple of accounts used for joining up other sites and services.
Google Drive
Google Drive was not the first cloud storage that I came to know. The first one was DropBox. But Google Drive offers 15 Giga Byte free storage as to Drop Box's 2 Giga Bytes only. Plus Google Drive comes with every GMail account.
Google Docs, Sheets, and Slides
When I was looking for an alternative to Microsoft Office, I have tried several opensource alternatives like Free Office and Libre Office. Then I found WPS office which has the closest look and feel to Microsoft Office.
Then again, I was attracted to Google Docs' feature of cloud storage and the feature that I never have to press CTRL-S to save my files every again. And it's minimalist interface on a mobile device is a perfect editor

Plus I can easily edit my files across multiple devices.  To secure my account, I made sure I enabled the 2FA or Two-Factor Authentication.
As a teacher, sharing my presentation and documents to my students can also be done in a matter of few clicks.
Google Photos
I have been using Google Photos even before Google bought Picasa. Picasa was the application that became Google Photos later. Having Google Photos removed my worries of not backing up my precious photos. Everytime I get connected to a Wi-Fi, my photos are automatically backed-up to Google Photos. Plus it has some neat features like basic editing and filters.
YouTube.
In case you don't know it, Google acquired YouTube in 2006. Though, I'm not a YouTuber, but I plan to dwell in making tutorials and upload them to YouTube and hopefully earn from them.
However, who's not watching YouTube videos every day?
Google Keep and Calendar
I always wanted to access my notes and calendar across my devices (when my laptop was still working). And when I was still working full-time, I love to sync my notes and calendar from my office to my laptop and phone along with my files through Google Drive.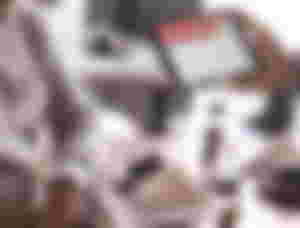 Google Assistant
I love using Google Assistant. You can do a lot with your phone by just talking to it via Google Assistant. From making a Google search, making a call, sending text messages, and even translations.
Google Lens
Google Lens has a lot of uses for me. From translating printed text in foriegn language, or converting printed text into editable document to identifying plants, animals, and insects from photos. And I have been using Google Lens to check if a photo posted in noisecash (and other paying platform) are unique or downloaded from the Internet. This is how I caught a lot users who posted stolen photos.
SnapSeed
One of the latest applications offered by Google. This photo editing app is so easy to use and loaded with neat features. I often use it's HDR filter to bring out the life of any dull photos of mine. And lately, I have been using it to add my watermark. I think this is the only app from Google that does not require any Internet connection.
Google Meet
I use Google Meet to hold my online classes as most of us do in the school. So far it's the best free video conferencing application available.
Am I Too Dependent on Google?
I guess the answer to that is pretty obvious.
The Google Outage
The Google Outage described in the first video was quickly forgotten by most, including this author. And I recall, I have the confidence in Google that it will not have a longer outage in the future. So, replacing Google services entirely was not yet in my mind.
Google Chrome becoming a Memory Hog!
I may be not the only who have noticed this. Google kept on adding features and extensions that it consumes more and more memory everytime it runs. Thus for a Windows system running only on 4 GB or less memory, you will feel that Google has become so sluggish.
Then Came Brave Browser
I think it was in 2018 or 2019 that I found Brave Browser while searching for an alternative browser. Brave is indeed faster than Chrome. But the better feature of Brave was its built-in ad and tracker blocker. If you want to watch YouTube videos without interruption, this is the browser to use.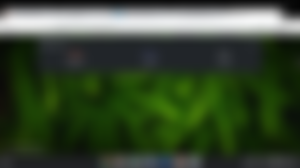 If you are concerned about supporting your favorite YouTuber, don't worry, you can still support them thru Brave Browser. I will explain this in the future.
For now though, I'm still using Chrome from time to time. Maybe about 25% of my browsing time is still on Chrome.
Huawei Nova 7 SE Phone.
Since June, I have been using only my Huawei P30 Lite to earn from readcash and noisecash. And all of my online activities are done using my phone. Then I got a new Huawei Nova 7 SE from my telecom provider for renewing my post paid plan.
The phone is now running on HarmonyOS 2. This operating system has no access to Google Playstore.
Since I don't have a working laptop, I have no easy access to most of the Google Services, including Google Photos.
The quickest alternative is use the browser to access most of them. The Email app can be configured to access gmail without a hitch. I can also access my Google Photos through the browser, but I can't automatically backup my photos.
I can also access Google Drive the same way, but I have download and upload the files manually.
At first I looked for a way around this limitation of the new Huawei devices. But then, the situation made me realize how dependent I am to Google services. What if there will be new outages which would last longer than one hour?
I have to find alternatives to these services.
Google Assistant and Google Lens Has To Go.
Sadly, there is no alternative to Google Assistant in Huawei App Store or any other third party store. While the equivalent app to Google Lens is focused on finding items that are for sale. So, I am going to miss talking to Google Assistant for now.
As for Google Drive, I am now trying Ice Drive which has 10 GB free cloud storage. It is 5GB less than Google Drive, but it will do for now.
For the Google Docs, Sheets, and Slide, I found the Zoho Writer, Sheets and Show are potentially the perfect replacement for the Google services. I am writing the draft of this article using Zoho Writer. And after this, I will make a slideshow presenation using Zoho Show.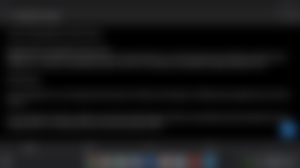 For Google Keep- Zoho Notes is also a great alternative. It can sync my notes from this borrowed Chrome Book to my phone almost instantly. And I just found out about Zoho Workdrive... but I don't want to depend on platforms under one umbrela corporation again.
Since the photos I took using the Huawei Nova 7 SE requires little enhancement, I think I am going to use Snapseed less often as well.
Odysee For YouTube.
If I want to monitize from videos, I think I'm going to explore Odysee instead... I still have to explore this option more thoroughly.
The first to go is the Google Assistant. I missed using this app. And Google Lens is quite useful to catch photo thieves. Here are the Google Services that has to go and my replacement for them
Google Drive -> Ice Drive / Zoho Work Drive (under evaluation)

Google Keep -> Zoho Notebook

Docs, Sheets, Slides -> Zoho Writer, Sheets, Show

Google Chrome -> Brave Browser

Google Search -> DuckDuckGo

SnapSeed -> Pixlr
As for my gmail, I'm going to try Protonmail. I see this often on the ads. It's going to be a while before I could fully stop using gmail... and Google Photos. Speaking of Photos, maybe I will get a couple of those 2-Terrabyte Flash Drive to Back-up my photos and videos.
Completely removing Google from my activities will surely take a long time. But this is my first step toward that action. But I still have to evaluate the 'privacy policies' of any alternatives that I will use.
But here's one list of alternatives from:
Make Tech Easier: Reclaim Your Privacy with These Privacy-Focused Alternatives to Google's Services; and
Or you can Google for "alternatives to Google Products".
(Seriously, use other duckduckgo.)

Credits:
Lead Image:
Google Search Engine by: Simon via Pixabay; and
Eraser by: click-free-vector-images via Pixabay
All content are mine unless otherwise indicated.

---