Is It Time To Look For Other Opportunities?
May 26
Is It Time To Look For Other Opportunities? Not that I am going to abandon read.cash and noise.cash entirely. However, the price of BCH is still hovering around $190 (It's $186.52 at the time of writing). It's been like this for weeks now. Although, times like this is a great chance to earn more BCH through read.cash and noise.cash. Then again, noise.cash is having a problem of it's own as well. The payout has been pending for about three days now.
I don't want to be the next person to write something gloomy about these platforms' future. I still believe these two platforms are going to stay.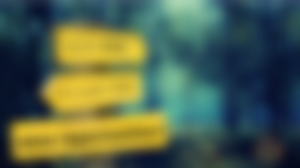 ---
Greetings my fellow Bitcoin Cash lovers. I know that witht he current price of BCH, it is quite frustrating. Many of us are in these platforms to earn some extra cash. Some intend to hold their earnings for the future, while there are some who are looking for ways to augment their monthly income. My initial intention is the latter.
---
When I joined read.cash and noise.cash, I was looking for online hustles to augment my income. I have joined several content-sharing sites that pay, but it takes a lot of time to earn even $10.
I was grateful that I found these two amazing platforms. I am still grateful.
Exactly around this time last year, I was purely dependent on my income from the two platforms for more than two months. To think I was only using my smartphone back then.
By the end of the month, school break will begin. It will resume on August. As a part-time teacher, I will receive my last salary for this school year by the end of the month. Then I won't have any salary for June, and July.
Hopefully, the cryptocurrency prices will recover by then.
This is one important lesson that I have learned when it comes to personal finance. It doesn't matter if you are a fulltime employee, a businessman, or a freelancer. Never rely on a single income stream.
That's why I have been trying to look for additional income stream for quite sometime now.
One pitfall that I fell into when I started creating content for read.cash and noise.cash is I got comfortable. I got contented with my income. I wanted to have additional income streams for months, but I wanted to earn as much as I can in read.cash as well.
Also, there is one big opportunity that I have been setting aside for months now. That opportunity however requires selling... which is definitely out of my comfort zone.
I am an introvert and I hate selling. But this is one weakness that I know I have to tackle.
For several weeks now, I have been weighing several options. Here are some of them.
I have joined publish0x maybe for a year now. But I am barely active there. Most of the writers there are talking about cryptocurrencies without regards to newbies like me. I can barely understand most of the articles there let alone leave a comment. So, I will put that aside for now.
Steemit. I have joined Steemit several months ago. (Thanks to @Momentswithmatti ). I plan to make my verification post after this. (If I can find the guide later). I'm not sure how good Steemit is as an earning platform, but I guess I will never know until I take a dive unto it.

Hive. I have been reading a lot about Hive. Like Steemit, I have no idea how good it is as an earning platform. But it seems some members here are earning good on that platform.

Appics- This looks like a potential earning platform for image sharing. Though I need to learn more about this platform to maximize it's potentioanl. Again, I have to thank @Momentswithmatti for sharing about this platform.
Now that I will a little more extra time during the school break, I can start learning more of the other earning platforms.
Metamask - I have joined this platform several months ago but I haven't fully explored it yet. I believe this is a good platform to earn passive income. I hope I'm not too late to start inveting in SmartBCH.

Gaze.cash/Odysee.com - I want to explore these video sharing sites that pays in BCH. If ever I am going to create tutorial videos, I will uploade them on to one of these sites.

Coingigs.net - I have learned about this platform just yesterday. It's similar to Fiverr, but the payment is in Bitcoin Cash. Since I'm planning to start offering my graphics design services through Fiverr, I might as well offer it here as well.

If you want to try Coingigs.net as well, I would appreciate it if you use my referral link: https://coingigs.net/r/ZEs9MKFvVp5q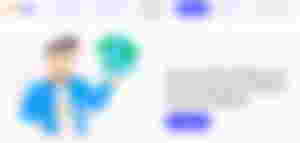 I want to save as much cryptocurrency as I can. Especially bitcoincash. To do that, I need to augment my income with more fiat paying side hustles.
Fiverr.com- as I have mentioned earlier I will use this platform alog with coingigs.net to offer my graphic design services. If you want to offer your services via Fiverr as well, again, I would appreciate it if you join the site using my referral link: http://www.fiverr.com/s2/5a931167a9

Medium/Hubpages - I have been pondering in joining these platforms. I wanted to try them one at a time. I think I need to do a little more research as to which platform is better.
One of the opportunities that had been knocking at my door for quite sometime now, is joining a real estate marketing company. I know that the potential is huge, but as I have mentioned before, I don't like selling. I need to reprogram the core of my mind to get myself to sell.
I am also considering other options that would fit my skill set.
Is it time to loof or other opportunities? Definetly yes! However, I'm not saying I am leaving Read.cash and noise.cash. Not as long as these sites are still up and running. But I do need additional sources of income. I am looking for other sources income not to replace these platforms but to augment my income.
It's always better to have multiple income stream.
How about you? Do you think it's time to look for other opportunities?
---
Lead Image:
Source: @Geralt via Pixabay