Plagiarism is a long-standing issue in almost any writing medium. That includes both printed and online media. But as Internet technology continues to improve and more and more writing platforms come into existence, plagiarism has become more prevalent in the online world.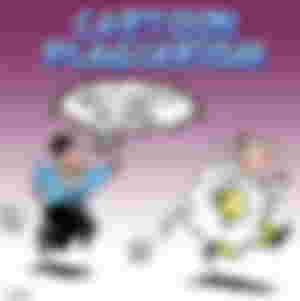 Image Source: https://www.toonpool.com/user/589/files/cartoon_plagiarism_1836615.jpg
Some intentionally plagiarize to earn money quickly, especially on paying platforms or even for personal blogs. Some, however, still for the same reason, do it unintentionally or unknowingly.
---
Hello again, readers. Most of you here may have noticed that plagiarism is an existing issue also here in read.cash and noise.cash just like in any other writing platform.
I have already posted a plagiarism article before. But when I wrote that, I was focused on what was happening in noise. cash and I did not realize that plagiarism is more rampant in this platform than I originally thought.
---
---
I realized lately that there are forms of plagiarism that I did not know before. There were articles here that have good titles but somehow I skipped them for reasons that I don't know. Later I realized that most of those articles are plagiarized or could be plagiarized.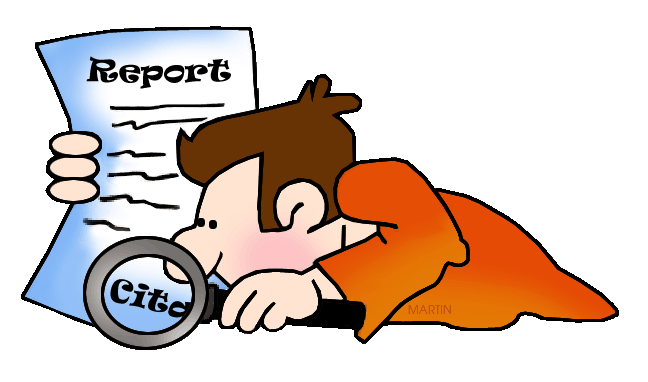 Image source: clipartmag.com
And there are some articles that I have read that I did know then were plagiarized. I have been against plagiarism ever since I started writing online more than 10 years ago. But it is just recently that I have learned of the 'newer' forms of plagiarism.
In this post, I will share with you some of the telltale signs of plagiarized content and identifying a plagiarist. Thus, I will share with you the following:
What is plagiarism?

Common forms of online plagiarism

Telltale signs of a plagiarist and plagiarized content

How to confirm if an article is plagiarized
---
Plagiarism.org dissected the definition of the word from the Merriam-Webster dictionary:
"According to the Merriam-Webster online dictionary, to "plagiarize" means:

to steal and pass off (the ideas or words of another) as one's own

to use (another's production) without crediting the source

to commit literary theft

to present as new and original an idea or product derived from an existing source

In other words, plagiarism is an act of FRAUD. It involves both stealing someone else's work and lying about it afterward."
As defined, plagiarism is not only copying of words but also IDEAS! Therefore if you spin or rephrase the works of others and pass it as your own and WITHOUT crediting the source, you are committing an act of FRAUD.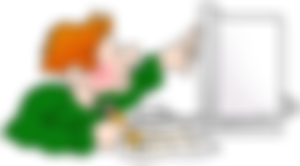 Image source: clipartstation.com
And with the advancement of technology, plagiarism has also evolved into several forms. Some, with the help of article spinners, have become almost undetectable. Even plagiarism checkers would fail to establish if an article is plagiarized or not.
Before we go to identifying the signs of plagiarism and the plagiarist, let's first understand some of the common forms of plagiarism especially in the online world.
There are now several forms of plagiarism, both in online and offline scenarios. In this post, however, I will focus on the most common forms of plagiarism and how I have observed them online.
I'm going to discuss 5 of the most common forms of plagiarism that I have observed. 
"This is the most common type of plagiarism. It involves the use of someone else's writing with some minor changes in the sentences and using it as one's own. Even if the words differ, the original idea remains the same and plagiarism occurs." - Enago.com: 8 Common Types of Plagiarism To Stay Away From
This is also called a spun (some refer to it as "spinner") article. The paraphrased article will appear unique and the plagiarist will claim ownership of the content. 
"With this type of plagiarism, the work of someone else is simply paraphrased without proper citation. It's often difficult to detect because the plagiarized material is interwoven with many different sources, including the writer's ideas and perspective. - Writer.com: Types of Plagiarism
"Direct plagiarism is the word-for-word transcription of a section of someone else's work, without attribution and quotation marks."  -Bowdoin.edu.
True enough, this is one of the most common types of plagiarism. Perhaps one of the worst forms as well. The writer doesn't even bother to rephrase the words. The writer may get the text from different sources and post it as his/her work. 
But what if words are copied and the source was attributed, is it no longer plagiarism?
According to plagiarism.org, even if you attributed the source but most of your content is copied then it is still plagiarism. As it states:
"copying so many words or ideas from a source that it makes up the majority of your work, whether you give credit or not"

So, if the majority of your content is copied from a source, it doesn't matter if you gave credit or not. 
"This type of plagiarism occurs when someone tries to submit an entire research paper as their own without proper attribution." - writer.com: Types of Plagiarism
I see this type of plagiarism often in noise.cash. (see example below)
"Accidental plagiarism occurs when a person neglects to cite their sources, or misquotes their sources, or unintentionally paraphrases a source by using similar words, groups of words, and/or sentence structure without attribution."- Bowdoin.edu.
This is one of the reasons why I wrote this article. I have seen a few articles here that I suspect might have been accidentally plagiarized. Meaning the author is interested in a certain subject and wanted to write about it. However, the author forgot to cite the source or reference properly. This one sometimes happens to most if not all of us. 
I almost forgot about this.
"Also known as auto-plagiarism, self-plagiarism happens when you copy your writing, whether intentional or not. Often the person in a self-plagiarism incident is summarizing or repurposing their work instead of writing a whole new piece from scratch on the same topic." -writer.com: Types of Plagiarism
If you are in Publish0x, the rule on that platform is, you can republish articles previously posted on other platforms as long as you indicate where it was first published. If not, your article will be treated as plagiarism. 
Technically, republishing your work previously posted on other platforms without proper citation is still plagiarism. And take note also where you first published your work, in some platforms such as forumcoin.com, the articles you posted in that forum must be exclusive. Meaning you can not republish your work elsewhere.  

Telltale Signs of Plagiarized Content
Disclaimer. 

At this point, I'm going to emphasize through this disclaimer that the following are based on my understanding and experience with plagiarism. If there are things that you don't agree with, please feel free to mention that in the comment.
Among the types of plagiarism mentioned, the 'Paraphrasing Plagiarism' is the most difficult to confirm with using any plagiarism checking tools. But even so, some of the paraphrased or spun articles cannot be 100% detected by these tools. 
Still, there are signs that you can detect if an article is plagiarized and if the author is a plagiarist.
In blogging, a blog site must regularly have new content. However, most, if not all, authors would experience "writer's block". A moment when no new ideas would come to mind. Some authors would get ideas from other articles and probably write an article based on one or more sources. Some would rephrase the content, some would copy and paste bits and pieces of the article or articles.

However, this doesn't mean it's automatically an act of plagiarism. It will be plagiarism if the author failed to properly give credit to the source or reference. And it will be plagiarism if the author fails to enclose the copied content in quotation marks (" ") to emphasize that this content is copied from another site.
But, a plagiarist will claim ownership of that article and would even try to reason out that he/she wrote it based on his/her understanding of the subject.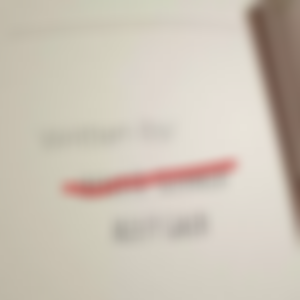 ---
Note: The names used in the lead image are purely fictional. Both names were produced using an anagram.
---
There is a big difference in presenting a subject 'like an expert on that field' from merely presenting your understanding of a subject. Besides, if the author fails to credit the original article or articles where his/her understanding is based, then that author committed an act of plagiarism.
No biologist can be an expert in astronomy, psychology, quantum physics, anime, and electronics, and programming at the same time. Perhaps unless you are Tony Stark, or Reed Richards, or Victor Von Doom who is a scientist and a wizard at the same time. (You don't know these guys, do you?).

My point is, you can't write about the anatomy of an amoeba in one article, then write about the moons of Jupiter in the next article, followed by the psychological effects of inhaling rugby and present them as an expert on these different areas. Or present them like you made the studies yourself.

These areas require in-depth studies, and if you fail to cite your reference and properly note that a certain part of the content is from another source, then you are pretending to be an expert on the subject of your article.
 
This is perhaps not so easy to tell. But in my observation, long-time writers develop a certain style of writing. Though a writing style would evolve. But here are some ideas.
Some authors here like to open up their articles with a greeting or acknowledgment. That's the author's writing style. Me? I will write a short introduction about the topic followed by a simple greeting and sometimes introduce myself before I jump into my topic. At least that's what I developed here on this platform. 
Most, if not all, plagiarists don't care about writing styles. Especially those who use article spinners. What matters to them is to have an article that they could claim as their own so they can earn from the tips from unsuspecting supporters.
Unless the article is about personal experiences, plagiarists don't care about giving credit to anyone. Even the images they use in their articles have no citation of where they came from. Some would loosely say "Image source: Google".

Direct plagiarism is easy to verify. If you suspect that an article is plagiarized  and want to verify if it's plagiarized, follow these steps:
 Highlight a sentence or two

If you are on a mobile device, hit 'Web Search'

If you are on a personal computer, right-click then select 'Web Search'

If the selected text is plagiarized, you will see the exact text on the top search result.

Repeat the process if you want to.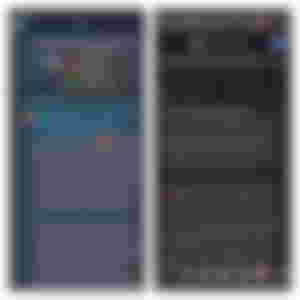 Note: If the selected text is enclosed in quotation marks and the source is properly cited, the article is not plagiarized. Unless more than half of the article is copied from different sources, then I think that is not acceptable.
Spun articles or paraphrased articles are more difficult to verify. Especially if an article spinning or rewriter tool is used. Even if you use an online plagiarism checker, a well-spun article may pass as unique or with a low plagiarism percentage.
False-Positive Results
 On the other hand, an article with lots of definitions, even with proper citations of the sources may still be tagged as plagiarized by such tools. As an example, I ran this article through a plagiarism checker, since the free tool accepts only no more than 1000 words, I ran the article in two halves, the first half which contains several definitions copied from different sources got about 30% mark as plagiarized. If I had not cited the sources properly then, I would have been guilty of plagiarizing.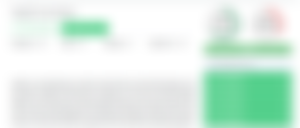 However, the second half of this article passed as 100% unique.

For this report I used https://plagiarismdetector.net
Before I comment or upvote an article that I find interesting I look for these telltale signs of plagiarism. I would also check the articles for consistency.
Do I mean we can not write about different subjects?
Yes, we can write about any subjects that we are interested in. If you check my other articles, I have been discussing different subjects. But what matters is how you present your topic. To avoid plagiarism, here is my rule.
---
Author's Note:
I updated the title from "Telltale Signs of Plagiarized Content" to "How to Detect Plagiarized Content"
Edited: November 29, 2021
---
Thanks for reading!
Sources and references: