October 31
Happy Halloween, Readers! Since it's also the end of the month I'm going to mix this post with my end-of-the-month assessment. Have I met my goals? If not, what hindered me from achieving my goals? What I can I do about it?
I know, at the end of the month most of the articles are all about the author's "monthly report". Some of these reports are actually inspiring. They show us how much we could possibly earn from this platform and other similar platforms. Like these two articles:
These are the two articles that first came into my mind when it comes to earning posts. For me, articles like these are not just merely "Income" reports. The authors are sharing some tips, though in a subtle way, on how to maximize one's earnings from various platforms. And perhaps, learn which platform could give an aspiring writer the maximum value for their time.
This post will contain the following:
My October Goals - A quick look at my October goals

Where I am now. - Let's see how close I got

What should I do next? - Do I need to describe this one?

Happy Halloween! - Yeah, it's Halloween night, Although it's not a custom here in our country, I have a simple plan for this night
So here it goes. I will try to keep this as short as possible.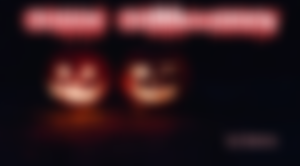 Here are my earning goals from various platforms
Read.Cash - $200

Noise.Cash - $120

Publish0x - $5

Medium, Forumcoin, myLot- $10

Fiverr and Bitworkers - $40
25 Articles for read.cash

For Publish0x, ForumCoin, Medium- One article per week for each of these platforms.
Start earning smartBCH

Learn how to do Social Media Marketing

Start my personal WordPress website

Two long jog/walks per week.
I was able to write only 16 articles or make that 17 including this one. So I am 8 articles short. But the average earning per article is much lower than I have hoped for.
For the 16 articles, I received $79.31 worth of tips. On average each article is receiving $4.96. This is less than half of my goal. But this did not include the price increase (and decrease) of BCH and the tips I received for my comments.
And at the time of writing, I have given $10.69 as tips. I did not record how much I have spent in boosting some of my articles though.
From Noise, I earned approximately $87.52. Surprisingly, this is higher than my earning from read.cash. Still, this is about $32 short of my goal.
Nevertheless, I'm happy with it. And I started giving tips from my wallet.
At this point, I would like to express my gratitude to my sponsors and frequent upvoters. Thank you for your unwavering support.
From both platforms, I have used about $125 worth of BCH. Partly to pay my bills and I lend part of it to my brother.
On the other platforms, I did not earn any significant amount, since I haven't been active on them still. But in Publish0x, One of my republished articles earned $0.82 but it gathered more than a thousand views. I think I will repost more on Publish0x by next month, we will see if I can earn $5 from there.
I failed to start in Fiverr and Bitworkerss though. But I have fewer offline schedules this November. I hope ... no I will make it a priority to start Fiverr and Bitworkerss by the first week of November.
On the other hand, I had a few offline jobs this month, from which I earned approximately $40. So my earning wasn't so bad at all.
I started building up my personal site using WordPress.com. But the free account is quite limited in features, and the speed is frustrating. So, the other day, I decided to try a free WordPress hosting platform. I believe I can launch that site by next week.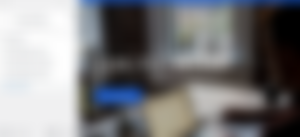 As for learning Social Media Marketing, I'm doing some experiments with Instagram, Pinterest, and Twitter. No Facebook? I need to clean up my account or create a new one for this purpose.
Two long jog-walk per day. So far, I have accomplished this goal only this week. I did a couple of at least 9 KM jog-walk. I just hope the weather would always cooperate so I can keep it up.
---
Stick to My Goals

Do more research on cryptocurrency

Create a more concrete plan on how to achieve my goals.

Read my goals twice a day.

Monitor my progress at least once a week.
I should also consider some unscheduled work that is sometimes offered to me. I also have to deal with the occasional low-energy that I have been experiencing in the past few weeks.
Well, I could still say that I had a great run this October. Though there were times that I lost my head in writing I made a list of topics that I did not write. Anyways, it's Halloween night but there will be no Trick or Tricking tonight. So I will watch a movie or two from my list tonight
That being said, let me close this post with this greeting...
Originally posted at digital-artbytes.blogspot.com. And I lost my head in making this one. Good thing I found it. hehehe.
---
Check out my other content at:
---
All content is mine unless otherwise indicated