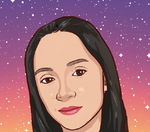 Hello everyone, how's your day?
Today is the first day of October a new beginning to start a new journey here in reading. cash. Lately, I had a hard time thinking of another topic to post here but after I read and comment on some random articles I've suddenly remembered my experience when I was worked as a ticket seller in a Cinema. It's all about the saying "Customer is always right" do you agree with this?
It all started when my supervisor assigned me to the Cinema Department as a new ticket seller because one of them is decided to resign because of her health problem so I'm the replacement of her job. They teach me all about Cinema policies and how to interview the customers when they want to watch the movie that needs a required age that suitable to watch the movie.
They are the ones who are responsible for supervising and regulating the public exhibition of movies. But before I proceed I want to explain first what's about the ratings. Here are some ratings that should be followed:
Rated G or General audience
In this rating, there is no age limit for this movie from baby to adult all ages are allowed to see the movie even if the child is all alone with or without a guardian as long as he/she can handle it by herself.
Rated PG or Parental Guardian
In this rating, all ages are still allowed to watch a movie but with the guidance of an adult and the adult, it should be 18 years old and above.
R13 or Rated 13
In this rating, all audience or viewers must be 13 years old and above. Even if they have adult supervision strictly 13 years old and above only. In some cases, If we are in doubt about the age of the viewer we interview them or ask for an id as proof because we are the ones responsible in case we allowed them to watch a movie that is not suitable for their age.
R16 or Rated 16
In this rating, 16 years old and above are only allowed to watch the movie. Some scenes are more bloody and violent so we better be careful when giving tickets because some of our customers are mostly teenagers and lying about their age for them to watch the movie.
R18 or Rated 18
In this rating, Strictly Only 18 years old and above are allowed to watch the movie because some scenes contain bloody, violence, nudity, horror, drugs, and sexy scenes.
So back to our topic about "Customer is always right"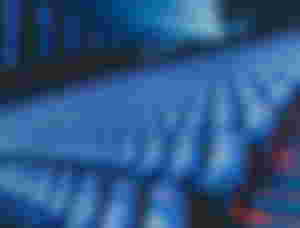 Way back year 2018, It was Wednesday that time, First day of all movies the most awaited horror movie is finally showing that time, titled "The nun"a horror movie with the main horror character named " Valak". It is classified as R13 by the MTRCB because it contains violence, bloody scene, and scary images that are not suitable for 13 years old below, and here's what happened.
There are a group of people buying a ticket for five people since the movie is rated 13 I ask them first who are five-person that are going to watch the movie but I only saw 4 people and I asked again who's the 5th person. They said that
Customer: He just buy some food, don't worry miss we don't bring kids with us.
When they are about to enter to watch the movie I've noticed that they had a child with them. I immediately told the porter assigned to hold the child because I hadn't interviewed him yet. After a few minutes the porter and the child back to the ticket booth, I interviewed the child at first he said that he is already 13 years old so I ask his birthdate and the birth year but he can't answer my questions so I asked him again
Me: Is it true that you are already 13 years old?
A few minutes before he replied
Child: I am just 11 years old ate because my mama told me to say I'm 13 years old"
That time his mother angry approached us
Mother: Why you don't believe me? I'm the parent I'm the one who knows how old my child is! can you please hurry up we're late for the movie!
Me: I'm so sorry ma'am but I can't give a ticket to your son because he is only 11 years old he said that to me earlier.
Mother: I want to talk to your manager now! He said that he is 11 because you scared him. Don't you know me? I'm a city counselor! I want you to be fired immediately!
That time I can't help myself to cry It was a very embarrassing moment many people are already looking at us. My co-workers said I just take a break for a moment. They settle it in the office but in the end, the mother and her son end up watching another movie that is suitable for her child.
"For me, the customer is always right but not all the time"

I think that's all I can share now..
Thank you for reading my post I am happy to read more comments.
Special thanks to my lovely
sponsors below

Date: October 01 2021
Time: 5:30 pm