She got 96% marks
Hi everyone! What's going on? I hope everything is fine at your side. Never be hopeless for the things which are out of your reach, because there must be something good in this for you. Just try to be positive and grateful for the blessings you are already enjoying. Because this is the secret to a happy life.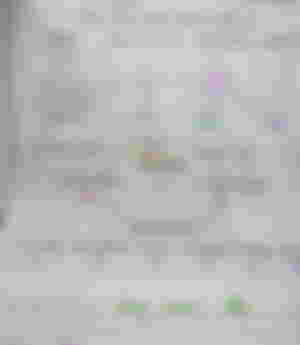 Anyway, I have just finished the dinner, and checked my notifications. My sister has sent me the picture of her daughter's result card. I am glad to see her extraordinary performance in exams. She got 96% marks in exams and achieved 3rd position. Although her performance was good but not like the previous years. She is used to get 1st position in class, but this time her position go down due to her illness. But still she did well! Anyway I wish her best of luck for her academic career.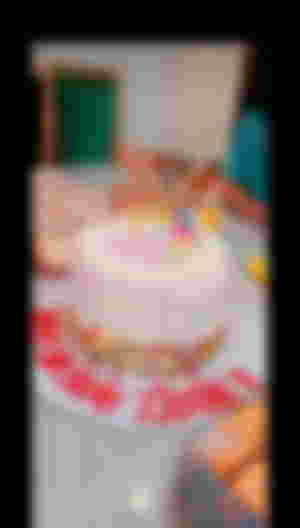 Anyway, my cousin celebrated her daughter's birthday just few days ago. I was also invited there but I couldn't attend her birthday party due some reasons. But she is so caring, so she had sent me cake and fast foods. The cake was not only good in appearance but was really delicious and tasteful. The birthday gift is still pending, which I will deliver at her door soon.
Tomorrow might be possible, that I wouldn't publish anything because I will go to attend the marriage of my cousin. The marriage was scheduled on 18 of Oct before, but now it has little delayed, and will be scheduled tomorrow. We are not just cousins but also good friends, so I am going to give her friendship band too.
Actually the famous token here for bridals is the band which her best friends gave it to her on Mehndi night. So I will also give the one I bought for her.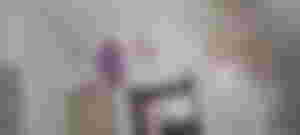 Moreover, look at this beautiful wall cover which she got just few days ago.ť She wanted to show me before, but couldn't get a chance. So she sent it today. I really like its beautiful design. What do you say about its design? Isn't that good?
Anyway, I wanted to write more, but my eyes are filled with sleep. I am trying hard to complete this article, and I am sure it would be published in one hour from now...lol. I am even not sure, what I am writing at this time of night, as mind is not working due to the sleep.
So that's all for today. Thanks for reading my boring story.
Here are my lovely sponsors, go and read their amazing articles.