Is the climb over? Is it a signal to sell?
Nov 11, 2022
Apparently, the rise it had in recent days (small, by the way), was not enough to reach the levels we had previously. When I say previous levels, I mean that at least BCH recovers the $120 USDT. With this price, I am satisfied for now. Months ago saying this price was suicide, but right now it is something that seems quite logical.
After plummeting and recovering with an even more % than its parent BTC, it was not enough for it to break the $106 barrier, at least for now. It seems that whenever it goes up a bit, some whales sell all their BCH causing the price to not go up. For my part, I'm still on HOLD.
If you look at the current market, it has already started turning red in the last 24 hours. He has entered a plateau, from which he does not move. It even starts rolling downhill bit by bit. This is what we always see: A sharp rise, followed by a slow fall. We have even seen a slow rise for days and a super fast fall in a matter of minutes. Literally, the market is crazy.

I was looking at the news of the Meta Quest 2, the virtual reality glasses that Facebook has bet on for several years and that is now at a loss. The product itself, according to those who have tried it, is excellent and immersive. Play some games of it, it's the best. But the idea that it was preserved by Facebook, is not what users are using it for. Millions, even billions are spent annually to improve the technology, which is still far from 100% perfect, and for users to use it to enter the market and see ads and buy. Users use it for just that: Playing online with their friends.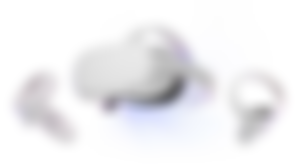 The company's losses are in the millions since investors have grown tired of waiting for the result in the long term. It is normal, the world is in crisis and we all need money in the face of the enormous inflation we are experiencing.
To give you an idea, in my country this New Year's Eve, on December 31, few people will eat pork (this is a typical dish in my country, especially at New Year's).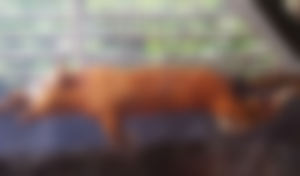 It turns out that inflation is so high that pork has become pure gold and it costs a lot, so I can't afford to buy a pork leg. So it's time to eat roasted or fried chicken at the end of the year. Inflation is killing us, slowly.

If you liked this article or found it interesting in any way, you can leave me a like and a comment, it is greatly appreciated.
Latest articles:
You can follow me on other platforms such as:
Disclaimer: This article is presented as it is, it is my personal opinion. There is no plagiarism in it and the sources have been referenced.
See you tomorrow!