Finally, 10 BCH. Arrived unexpectedly!
Dic 2, 2022
You can't stop dreaming, this is for sure!
I started at read.cash on September 14, 2019, and it has not been easy, I can assure you that.
I've been through everything and when I say everything, it means ABSOLUTELY EVERYTHING! Well, a year and 3 months later, it is evident that everything that can happen in the crypto universe is not for less.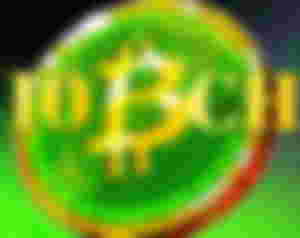 My beginnings were difficult, as we all imagine. But something that marked my beginning was my desire to create another account and put this one aside. He even created another account for me, after the green goblin did not visit me for more than 18 in a row. I came to think that my account had a problem. I even said goodbye to everyone in an article, but thanks to the encouragement of the community and the friends I have here, I stayed to keep trying. The green goblin appeared immediately after.
I entered Club1BCH after several months and for me, it was something that marked a beginning and an after in my virtual life. That group of friends who are always there, through thick and thin, encouraging each other and me being part of them, is something incredible. Endlessly thank @PVMihalache for so many tips, he's like a brother to me, I mean it from the bottom of my heart. I am not going to mention everyone else in the Club, so as not to overload the article with mentions, but you know how much I admire all of you and the special affection I have for each and every one of you. Even if you are not from the Club and only follow me and share with me through your comments on the articles, I also feel that we have created a special bond of friendship. Thanks to everyone who continues to visit my articles, despite the fact that for various reasons I cannot review yours as often as I would like. Time is limited and sometimes it is very difficult to keep an eye on everything. Real-life consumes a lot of time these days.

If we look here, on December 13, almost 1 year ago, I managed to reach my first BCH. 12 months later I add another 9 BCH.
I have participated in several contests, both in read.cash and in PB0x, winning some and others coming in second, or getting the odd prize. This caused my account to increase considerably.
Around that time I lost a lot of money in Copy Trading at BitYard. Just about $100 USDT that I had won from a contest with BitYard itself, the trader I was following made a series of negative trades and I burned my account.

Then came the P2E Pegaxy game. Thanks to my friends and the excessive time I dedicated to this game (I got up at 5 am to drain the energy from the Pegaxys before going to work), I managed to make more than $400 USDT in just two months if I remember correctly. At that time, January-February, this was not even 1 BCH. I had my USDT in my Metamask wallet, and a hacker managed to get into it through a virus I guess on my computer.

It left me penniless and it was the strongest blow I have received in the crypto world since I started. Although I have also gone through several scams. Very bad months came for me then. It was a lot of money and the time I had spent to achieve it was too much. The tiredness and the sleepless nights were too many. Months in which I barely wrote and had no mood at all. Little by little, with everyone's help, I was able to put that event behind me and move on, although life is never completely forgotten. As of today, I still have not recovered that loss from a monetary standpoint.
Then noise.app arrived as a new alternative to noise.cash and then everything changed for the better. I like this new variant better and have spent a little more time on it.
BCH has plummeted, following the flow of BTC and the broader market. This means that the rewards are less and that it costs much more to reach the same levels that we had months ago. Despite this, we all keep trying.
I had been with 9.95 BCH for days and the account did not increase, since the green goblin has drastically decreased his visits to my articles. I guess I should give it a time or I'd be on vacation. Then I got an invite to CashRain, my friend @Jane sent it to me this morning. Pantera had already written an article about this new platform created by Kim Dotcom. His goal is for people to be able to "Rain" BCH to his entire community of followers. This is a variant that can encourage and continue to increase the support of BCH worldwide.
I immediately created an account and started following the different communities that were already there. Immediately it started "raining" BCH in my wallet. Until a surprise came, 0.226 BCH arrived in my wallet. The surprise was huge! I guess I got lucky on one of those deliveries.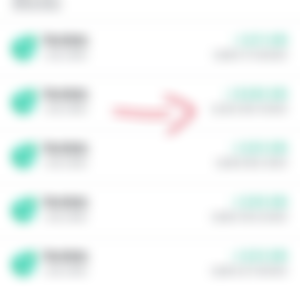 That's when my BCH account increased to 10.2 BCH in the blink of an eye.
If you want to join CashRain, you can do it through this invitation link, invitations are limited (at least that's what my account says), so whoever does it faster has more options.
https://cashrain.com/invite/0wiy54yexgum

If you liked this article or found it interesting in any way, you can leave me a LIKE and a comment, it is greatly appreciated.
Latest articles:
You can follow me on other platforms such as:
Image from Cointelegraph (modify by me)
Disclaimer: This article is presented as it is, it is my personal opinion. There is no plagiarism in it and the sources have been referenced.
See you tomorrow!