Someone tried to hack and steal BCH from wallet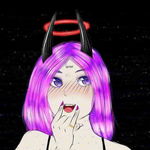 Always an unexpected start but this time it went too far seriously a hack attempt. Whoever the person is or was should know I'm completely broke and have nothing left inside wallet's specially nothing in my social platforms.
And I'm sure whoever was know what's I'm doing and a really desperate to get into my accounts
Though i don't know why everyone's or everything is turning against me, my world is already flipped up side down and these new stuff coming out everyday to give me more stress is just too much to handle now.
I hadn't sleep since 24 hour's coz of thinking about everything happening these day's and what's next worst thing waiting for me
Anyways it was already like 12pm when i gave up to sleep and now thought to be more productive instead of being lazy.
So let's break through how it happened and is going.
Last night after dinner i put my mobile on charging coz it take so long when i use and charge at the same time
Than i moved to laptop and was watching series after finishing one episode thought to check mobile and than i saw verification codes coming on my mobile
I was like confused for a while and was about to ignore it completely until i saw it's keep coming over and over again
Than i realised someone is trying to access my social platforms like WhatsApp, telegram and twitter as well.
I was more shocked when i opened WhatsApp and saw a text from totally random guy and was saying this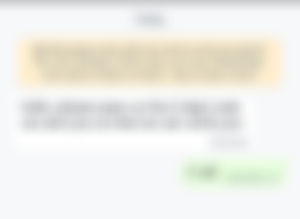 I sent him some blessings tried to call him but didn't picked up my call
And was still continuously trying to access it
Was wondering where and how did he find out my number if he really know who I'm than it's mean someone who i know (friend) or whatever is doing this all.
Later i blocked that guy coz he was just sending same message again and again or not picking my call.
Only thing came in my mind that time was maybe a friend of mine betraying me coz no one else have my number or even email
Believe me or not i trust my online buddies like they're brother's so i gave them my Game id's and email access or number as well
Also believe me i got betrayed once already when one of friend changed password and every info just because of game later i caught that guy and now maybe same thing happened again
Like it's been month since we've talked to each other so human changes anytime.
But coz i don't have solid proof i won't believe or say they're behind this but someone who knows everything.
While i was wondering why and who is doing this i instantly decided to Start securing everything before he get into it.
Firstly i thought i don't need to change anything coz he's trying to access WhatsApp and telegram but when i find out he's also trying to access my twitter than i was too panic coz of email
And if that guy know my email of twitter and also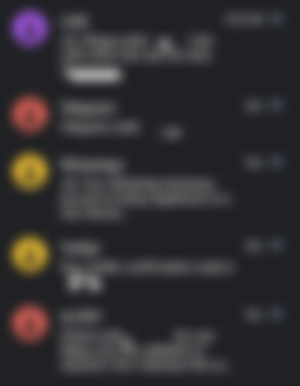 I don't even know what is Line and Ali pay where he was trying to get in
But, but 2 factor authentication literally saved me from this attack unless I'm 101℅ sure he would've stolen all my hard earned BCH from wallet.
Changed everything and secured!
Went to change my passwords and removed access to some platform's firstly removed my wallet access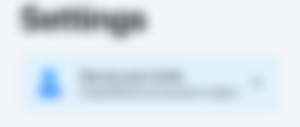 A year back when i was unaware with things did KYC and now when this happened i removed all the permissions and access in case someone really successfully hacks to steal my money then it will be a waste of time from now onwards.
And to be honest, when i was not able to access my own accounts coz of 2 step verification i was literally going to turn it off and the same thing saved me from getting hack.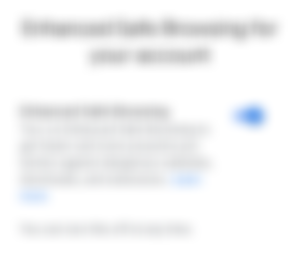 Also find out this and it was turned off before so after learning more about it i turned on for more safety.
After doing my job and securing everything i told my Friend about situation and he told me to change everything from each and everything not only number
Than he said maybe that person don't know your email and only know your name or phone number so he's trying to get in through recovering process which he won't be able to until you fully give permission
Once he said this to me i was like ah peace, finally no need to take more stress.
I told my mom to not send any code to anyone asking coz it's her mobile and don't know about the situation.
This made me feel quite worried more about my seeds and passwords coz one person will came and steal everything you've earned giving your best and year's on it
And shouldn't do kyc of wallet coz it's not secure
Only seed phrase is good choice to save and anyone who don't know our seed's won't be able to get into our wallet's and steal BCH.
So this was a complete failed attempt by anonymous person but I'll find out sooner or later
And from now I'll be more alert while choosing people's, i literally don't want to interact anyone from my country coz it's full of snake's always ready to attack and full with bad intentions.
fin.
So bad things always happen and it's a part of our life, I'll surely get out of these situation very soon
Though if this have happened to you than what will be your reaction?.
Well i don't think anyone else will trust someone blindly like i do.
For now i need some sleep after this it's been like 10hrs since i didn't got code anymore so it mean that person give up on it already or even if he get in than won't get any Penny or material use to blackmail me coz there's nothing special to hide inside.
Well that wasn't how i expected to start my month but destiny wanted it to happen and maybe just a warning to be more alert from now.