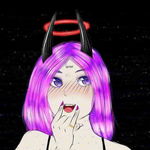 I hope everyone is fine and having a great day busy with their incomplete tasks.
So today I decided to share my wrong decision's or mistakes i made in past 2 months till now and more to come or why always happen with me.
First of all i just completed 2500 views here and want to thank all of you for supporting me and making my wishes comes true.
Everyone in BCH community make some wrong decision and feel regret after some time like me will tell you whole story from where it all started and where it's now and still continue making wrong decision or mistakes as always.
Going to mention some things to discuss or explore more from where it all started and going on
First wrong decision in BCH community

Mistake I've made in this month

Reason's making wrong decisions in BCH
Just few thing's but worth reading story of mine and you guy's can also relate to this things.
Once a legend say first impression is last impression and it's 100 percent true so in BCH community if you started your journey with a mistake or wrong decision then it will always happen with you and there is no way going back and you'll always regret from your decision something like that happened with me 2month's ago when i joined community of BCH and everything was clear i know about how things work there so i cannot say i was new at that time but was learning things basically at that time everyone was doing giveaways and i was not missing any opportunity.
At that time i wasn't aware of holding BCH or coin for long term or it prices go high and down whenever i check my wallet if amount is less than i was like wallet is scamming or stuff but then i started figuring out before this i already made a big mistake and loss.
So story started from here when i was participating contest etc and from somewhere i received 0.09bch which was around 35$ worth BCH coz at that time it's price was less than 400$ and exactly 390$ price of BCH was at that time.
But where i made mistake or money comes from?
You guy's will be shocked after reading whole
Let me first show you guys proof of that amount

as you can see I'm not lying or anything I'm just telling truth at that time i was using payer as BCH bank or you can see date or time in screenshot and search BCH price was 390$ and i started making wrong decisions.
First i already asked i was not missing any opportunity and participating contest and that time i received 10000 myth hunter tokens by Sofia not gonna mention her.
And i was thinking i received reward of having these token's but when i contacted Sofia and ask she told we already sent amount and you're not able or qualify to receive BCH so i was shocked and questioning my self from where i received this amount then.
Let me know what's your thoughts from where i received this much amount at that time when it's price was too low do comment and tell me

i still have these tokens and deciding to sent these all tokens to random person who's reading this article.
So do comment your SLP address I'll sent randomly to all of you will send totally random from 100 to 1000 tokens depend on condition.
So i was telling about story of first wrong decision and after receiving this and wondering about from where i received this and i thought if it's sent mistakenly or it's a bug and i was scared of losing this amount so i transferred all BCH into payer and then i was acting normal and took a long breath but after next day i decided to convert it into local fiat and luckily it's price was up and almost 410$ or 420$ at that time and when i converted and saw it's more and then i comes to know BCH price go up and down or it's a whole system and i was regretting my decision.
So it's clear now how it's all started and how mistakes entered in my life after joining community.
One more thing let me know what was your first mistake you've ever made after joining BCH family.
I didn't counted all mistakes I've made this month every single decision i make was a big mistake for me and still feeling regret on my wrong decision.
When this month begins it's started acting like bull and starting was bullish and then it started going down and which scared me a lot and made me took wrong decision.
I don't want to see those red numbers back again and already whole previous month spent like this but now I'm regretting on all my decisions I've made at that time.
Yes you read it right it's a big amount for me and from this amount i can buy a new mobile for my mom but can't do anything already regretting on my decisions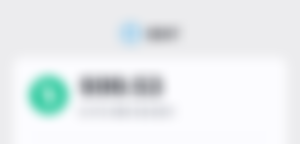 You're seeing 100$ transaction when it price was 550$ and let me show you it's current price and why I'm crying now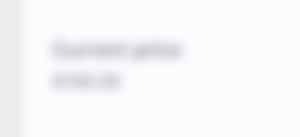 You can see current price is half of amount I've sent and I'm in loss of 58$ for just 1 transaction of 100$ it's not just a single transaction of 0.172bch which worth now 160$ i made more than 3 transaction of 100$ which means 250$ loss in less than 2 weeks.
Not only this I'm still making wrong decision and later I'm feeling regret on my decisions.
I didn't stop improving these mistake and continue making will mention all reasons ahead.
Now 2 day's back i converted more BCH into fiat to buy a new mobile for my mother i added my savings i was saving from months and some BCH i make this month.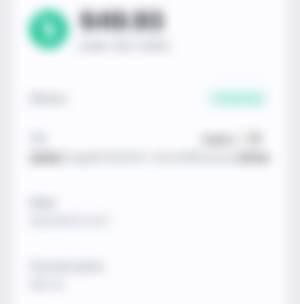 I converted this to buy a new mobile for mother which I'll buy tomorrow will write on detailed after buying it.
This time not much from these platforms but still BCH contributed and help me a lot
1 day back as you can see screenshot I've made this transaction and now I'm in loss of more than 5$ and these small mistakes are becoming more and more day by day when ever i tried not to do this and feel regret later i can't control myself.
This is not just a mistake I've made other's mistakes also by not doing research or random people's advice's.
Later back previous month i posted on noise cash coz it was my first time and i was expecting to get advice from experience person who knows much about trading.
I was going for bnb it's price was 230$ or less at that time and other option was ltc and suggestions was required so people's asked to not invest in bnb coz of reasons they are telling me don't know exactly know and i decided to go with ltc instead of bnb and now it's price is flying and now it's in possition of BCH and ltc is still there far behind.
But i still got profit but not like bnb so i got a lesson to not take advice from anyone do your own research and learn more by doing mistakes.
I don't think there's a person in this trading field who didn't make mistakes i bet everyone made wrong decision and loss their money and learnt new thing's.
Let me know what was your mistakes or wrong decisions till now or first one.
Trading is all about patient if you have no patience than it's not for you leave it now
Every time i loss money there was always a same reason i can't wait or be patient every hard core holders wait patiently and they succeed or got much profit and we who don't wait always loss something.
I'll suggest you to hold your amounts until you saw a holder with experience going to convert or take any step then follow him.
Not a experience person but i learnt this things by making wrong decisions till now
Do not open your wallet and check your balance or BCH or coin price again and again
Be patience or wait till it started going down and down more than 1% or more
Learn about graphs and check predictions
Follow experience person and avoid other people's advice or whatever they are doing.
Just few things I've learned making wrong decisions in this field and i know it's not possible to not do any mistake you'll always do mistakes but try to learn more and avoid things.
Must drop your SLP down in comment's to hunt some tokens
Before closing i want to share do not feel sad or regret on your decision if you loss some you can make more or cover your loss by doing hard work then there is a chance for you to not repeat mistakes again but if you do mistake again than do not feel sad repeat this again and again. I'm applying this and getting results more power to you guys.
I hope it was a worth reading article and you'll drop your experience or mistakes you've done to make me feel I'm not the only one who is doing continuously mistakes.