The fiat currencies that we use today are money based on credit (debt obligations of the issuer), that is, their value depends on the future behavior of the debtor (in this case, central banks).
Then we could conclude that the current money does not have a backing, since it does not represent any real asset such as gold or silver.
This is a mistake, since central banks - and ultimately states - are obliged to accept fiat currency in exchange for canceling debts against it. They force themselves to accept it, no matter who owns the money. Therefore, fiat currency is a liability of the central bank, a credit that we use as currency. But ... it is important to note that if the debtor sinks, the credit issued is in default and its price falls to zero.
Let's compare it to Bitcoin. What happens if a miner dies, disappears or goes bankrupt? Nothing. It is irrelevant. The value of Bitcoin depends on the qualities inherent in the system and the usefulness that its users find in those qualities. Therefore, Bitcoin is not credit, it is not anyone's liability: it is money; Bitcoin extinguishes debts.
Money is a social institution that has evolved over time, which is used to carry out indirect exchanges of goods and services between people. Thanks to money, we avoid falling into friction and inefficiencies inherent in bartering.
So, one wonders why some goods become widely used money and others do not ...
For Mises, a certain good is money if it meets the regression theorem. In other words, for a good to become money, it must be sued for reasons other than monetary ones; it must have a previous use before being money, as in the case of gold, which was used and continues to be used to make jewelry. The case of cryptocurrencies is curious and particular, because being digital they appear to have no merchandise value (such as silver or salt).
How then is the value of Bitcoin explained? When people demand a certain good, they generate signals that we call prices. These ultimately depend on people's subjective choice, on the utility they find in the good in question. If no one found use in the use of Bitcoin, it would not be in demand and therefore would not have a price.
Over the years, money evolved into increasingly efficient ways to fulfill monetary functions. Nowadays, the blockchain protected by proof of work allows to have an intangible, decentralized monetary asset free from intermediaries. This is what gives Bitcoin regressive value: its decentralized and untouchable payment system. The monetary unit integrated into said system simply expresses that value when it is listed.
This native payment network that transports value through time and space, solving one of the biggest problems of today's money, which is its centralization (central banks) and intermediaries (private banks), is what gives regression value to Bitcoin
It is very important to understand that the value of bitcoin (the monetary unit) is not independent of your payment network (Bitcoin, the system).
The growing demand to transact on the Bitcoin blockchain was seen by Blockstream as an opportunity to centralize development (in the case of Bitcoin BTC) and move most of the transactions off the blockchain, towards "solutions. "Very similar to those offered by the banking system.
By imposing a space production quota on each block of transactions, with the idea of ​​scaling forward into second layers, Blockstream's paid developers increased transaction costs to levels never seen before.
By refusing to cover the demand with larger blocks, and instead promoting the use of a technology that did not exist at the time (Lightning Network) instead of letting the system evolve naturally with demand, the rates skyrocketed and this put an end to the adoption of Bitcoin as a currency. The market reaction was clear: many services that accepted Bitcoin stopped doing so, and people stopped using Bitcoin for the purpose for which it was originally created. This is how the bitcoinization of the prices of goods and services was limited, and therefore the natural expansion of Bitcoin.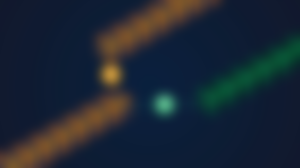 With the hardfork, the community was divided into 2: on the one hand BTC, with a contradictory discourse of high fees that are considered desirable but at the same time are denied; on the other hand BCH (Bitcoin Cash), faithful to the original idea of Satoshi Nakamoto (p2p electronic cash).
On the BTC side they realized that talking about Bitcoin as money, but at the same time limiting it to such a thing, is an insurmountable contradiction, and they had to resort to massive censorship to impose a discourse full of contradictions. Over time, they decided to redefine Bitcoin as "digital gold", thus perverting the original idea of a digital cash system capable of scaling to be massively used.
The inability to use BTC for everyday transactions not only generated an anti-adoption of the currency, but also led to the loss of regressive value by making it impossible to use the valuable blockchain for all types of transactions.
We can mention the typical case of someone who buys a coffee that is worth 1 dollar and has to pay 5 dollars (or 10, or 50) as a transition fee. Let's imagine another case in which we want to pay for electricity automatically every 1 hour, or receive payments in exchange for the energy generated by our solar panels. It is clear that all this is impossible to do onchain (using the blockchain) in BTC.
Every time one mentions this to a BTC maximalist, the answer is that for these types of transactions there is the Lightning network, but its mathematical and practical limitations are not taken into account, such as the need to be online to receive or send payments, or the need to conduct onchain transactions to open and close channels on the lightning network. It is as if they have forgotten that Bitcoin has value thanks to the blockchain, and therefore to stop using it or reserve its use for megabanks and magnates to adjust their balances from time to time undermines the monetary qualities of Bitcoin.
However, the currency that stays true to Satoshi Nakamoto's original idea can satisfy that demand for monetary use for transactions of any amount. With Bitcoin Cash it is not necessary to go through third-party payment channels and depend on their balances, nor is it necessary to appeal to intermediaries to lower costs or to improve the user experience. It is the original Bitcoin, and as such it keeps the regression value intact.
In a sense, it can be said that Bitcoin lacks support, because there is no entity that supports the value of monetary units with its assets. But this could be precisely interpreted as its main advantage, since lacking support in this sense also means that there is no counterparty risk. This advantage is shared by Bitcoin Cash with precious metals.
Now if by backup we mean the ability of the system itself to retain its usefulness as it scales to serve the entire world, it can be argued that Bitcoin Cash (BCH) has the strongest of backups, while Bitcoin BTC is destined to go losing it as more users are kicked off its blockchain.
It can be said then that it is the monetary qualities of BCH, and its ability to preserve them regardless of the number of users who adopt the system, which "support" its value.